4 Jul 2010
A July Round-up of What's Happening out in the World of Transition
This month we're starting with some Transition snapshots from the US…and here we see the US is permablitzing too, with a potluck to follow up, while T Mill Valley has combined their potluck with a rambling hike along local trails. They recently held a very successful and enthusiastically received first event focussing on 'Resilience from the Ground Up', so we wish them success for the future. T Putney has now got a community garden to divide into twelve plots…great for improving people's access to land. We look forward to seeing some pics of work in progress! Here's a piece about TT Albany written by an interested follower. From TT Milwaukee we have lots about their Powerdown Week 2010: there's a week's events calendar, a report with an audio story too, and a slideshow. Also from the US, here is a young man who has a penchant for doing video diary things about his travels, usually with his shirt off for some reason, and here he is talking about his getting involved with Transition Pittsburgh on creating some urban forest gardens…
In Australia, the TT group West Hobart Environment Network have been busy again with a fantastic event to give tips, advice and demonstrate equipment that can all help save energy and so reduce power bills. And a fantastic draw prize – the South Hobart Ecoblitz! Find out more what that is here… Here's a piece on how Transition Towns are spreading in Victoria, and TT Hervey Bay has shared this little movie of their community garden as shown on local TV.. they also mention their EDAP, which we're intrigued to see!
In nearby New Zealand, a new vision for making Otago's transport system sustainable is being discussed, while TT Mount Eden, formed by the Mount Eden Village People, has lots of lovely projects and is asking for more people to join them… Finally from that side of the world we have a podcast with the great James Samuel on the 'Breakfast with Spanky' Radio Show!
Also from Australia, here's a film of Karen Jones telling followers of her video blog (or should that be 'vlog'?) what Transition is….
Over to Europe, there's a new Community Garden at Buurttuin 6211 in TT Maastricht…great news for the local community and other neighbourhoods as this is a pilot project to be replicated in other local areas. And a big welcome to Ibiza Transition Island! Yes, you guessed it; we're all fighting over who will get to visit them!  For any Italian speakers, here's Jacopo Fo explaining Transition….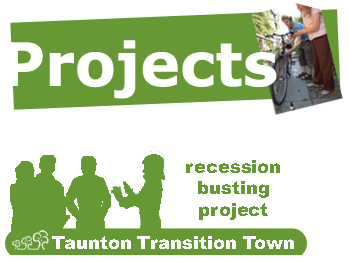 From the UK,  we have some great slides of Outta Place arts busy at TT Hebden Bridge's Transition Zone at the Big Green Weekend. TT Stroud's Green Councillor, Philip Booth, has been sharing lessons from TT Stroud with TT Exmouth…great news! Congratulations to TT Taunton, which has been awarded a grant by Taunton Deane Borough Council to set up some pilot projects to help people cope with these challenging economic times… activities include a food co-op, food growing skills, energy efficiency parties and 'make do and mend'… and here's a report of their family fun day.
North Howe T Toun will be at the Big Tent Festival (24-25 July) and they're looking for volunteers to help raise awareness about Transition…can you help? And here's a Green Communities' film all about North Howe T Toun…(it looks a bit chilly though). More about TT Tooting's carnival and their pre-carnival factories, and there's more here and here…and I can't wait for the film of the carnival's story! In the meantime, here is an interview with Tooting's Lucy Neal, we think from last year's Transition Network conference…
We've got new TT groups just starting or trying to gather local interest… In Upottery, Devon, there's a call from Sharon to join her in transitioning Upottery village, and here's Charles wishing to make Laugharne in Carmarthen a Transition Town too, and there's also been talk of a TT King's Cross too. If you're an interested local person, do get in touch with them.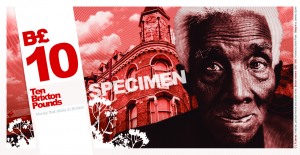 TT Brixton has given us an update on the £Brixton, and the group is also supporting the Brixton Splash street party. Also in London we congratulate TT Sydenham for becoming official! Congratulations also go to another new London group – TT Crystal Palace – who are looking for more people to join them and someone with artistic flair to help them design an eye-catching logo…is there anybody out there?
Adrienne Campbell of TT Lewes has emerged victorious from a planning tussle with her council and is now allowed to install solar PV on her roof. Besides inspiring others to follow suit, perhaps this will also make it easier for other local people facing the same barriers to get the go ahead. Over at Amersham, the TT group have been working with the local council to ensure the litter-picked rubbish collected on their clean-up day gets recycled instead of binned….
TT Horncastle has donated a set of the Transition books to their local library in celebration of their first birthday…Happy Birthday to you! … there's also a look back over their year's achievements and a great pic too. There's lots of news from TT West Kirby including free bike maintenance courses and an update on their battle to get more land for allotments.  TT Shipston is holding a midsummer festival, so try and get along there if you live locally.
At the recent Transition Network conference, some participants enjoyed a woodland walk and were inspired to start up a 'Trees for Transition' forum – to be hosted by transitionnetwork.org – to explore and share information and project ideas on the important role of trees in Transition. TT Farnham has started a Low Carbon Communities Newsletter: here's number 2, and you're all invited to contribute your news to them too. TT Totnes is busily planning to make affordable homes available in an area where second home purchases have pushed house prices beyond the reach of many people, so it's a very worthwhile project.  While we're on the subject of the Transition Network conference (which we're not any more, but we were…) here's a film of the workshop the good people who came from Brazil ran…
https://www.youtube.com/watch?v=8_Ma10ficOY
And lastly we go into the gardens…  in TT Clitheroe, where the shortage of allotment space is desperate, the garden-share scheme is fast gaining momentum. TT Wandsworth has been leased some disused land for 18 months by the local council for a community garden, and they plan to grow flowers, herbs, fruits and vegetables. Transition Brockley has also been busily planting Brockley Common with foodie and non-foodie plant seeds, and the plans have been laid to plant an orchard in November as part of the London Orchard Project.  There's an update on TT Dorchester's community farm to be developed on 2 acres of the Duchy of Cornwall's land, which they've secured on a peppercorn rent.
Local people and organisations are welcome to join in, so go along and see what it's all about. Shaftesbury TT has helped create some beautiful Active Travel Maps to show cycling and walking routes in the Shaftesbury and Gillingham areas, and their project 'Shaftesbury Homegrown' has a new website and with lots of exciting news!
Finally for this month, TT Tooting is looking for people to help with their third Foodival, a fantastic event for Transition and diversity that encourages local restaurants to cook up their traditional cultural feasts, all with locally grown fruits and veggies. The organisers are looking for volunteer heads and hands (better bring hearts too, as this is Transition after all) to bring inspirational ideas and practical assistance to make the third foodival even more of a success than the second. Have a great month!
Thanks again to Helen for creating this!