17 Nov 2011
Transition Norwich's third birthday celebrations: a special podcast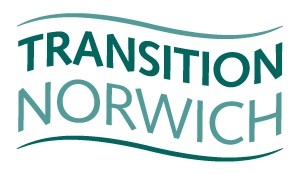 Earlier this week I was in Norwich for the third birthday anniversary celebrations of Transition Norwich's Unleashing.  I had been meant to speak at that event, but had been unable to attend because I was ill, so it was great to get there finally and to be able to take part in their celebrations.  Here's a reminder of what that event was like:
This three-years-on celebration featured a new film about Transition Norwich (which I'll post here when it is online), a talk by me followed by questions and answers, and then lots of chatting, eating cake, drinking tea and signing copies of The Transition Companion (unfortunately the batteries ran out in my recorder, so I have no audio of the actual event itself).  At the end of my talk I dedicated it to Richard Douthwaite, who had passed away the previous day.  Transition Norwich are doing some amazing things, and in order to capture some of the voices of some of those who have been involved and the story of Transition Norwich thus far, I interviewed 6 members (thanks Tierney for the loan of the batteries!) and on the train home created the following short podcast capturing where they have come from, where they are now, and where they think they are going.
My thanks to everyone there for their amazing hospitality.  Here are a few photos from the visit….