5 Jan 2012
A request from Nick Osborne of REconomy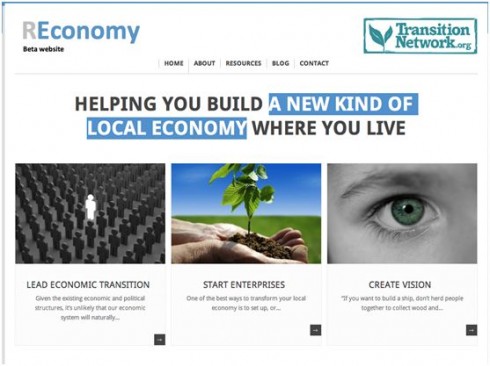 Hi this is Nick Osborne here from the REconomy team. If you haven't heard of us, REconomy is a project being run through Transition Training & Consulting, to support people in building new kinds of local economies. Next month we are releasing a website jam-packed with tools, resources, links and information to support people in doing this.  Here's a taste of what's to come: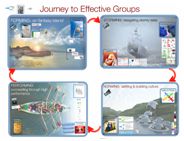 We are working with a pilot group of 10 Transition Initiatives who have told us that they would also like online training resources to use with their groups and communities. So I am currently researching options to do this. I also deliver the Transition Launch training and the Introduction to Effective Groups training and am considering how we may be able to use E-learning methods to support or deliver these trainings too.
As a trainer, I see a considerable overhead for groups in getting face-to-face training from trainers. Overheads in terms of cost of the trainer's fees and expenses, in terms of the effort involved in organising live training events with venue, food, accommodation etc. And also the carbon overhead of all the travel involved. In times such as they are, I'm seeing this overhead becoming more of a stretch than it used to be. So e-learning may be a good low-carbon, customizable, modular and easily accessible option for a range of different learning needs?
I'm writing to ask if anyone reading this might have some knowledge or expertise in this area? I do know something about it, but would also benefit from some expertise or wider perspectives. We need to choose an e-learning platform for this and I'm looking for recommendations.  Moodle is so far is looking like the best option. It has an ethos and philosophy of learning which aligns with the Transition ethos; its free and open source; it is the standard platform used in education sector; and whoever I have asked about it has recommended it.
Anyone got any expertise in this area? Experience of and opinions about the pros and cons of using Moodle? Any other recommendations? Please comment below or let me know directly at nick (at) response-ability.org.uk . Thanks!