7 Jan 2013
Change that spreads like mycorrhizal fungi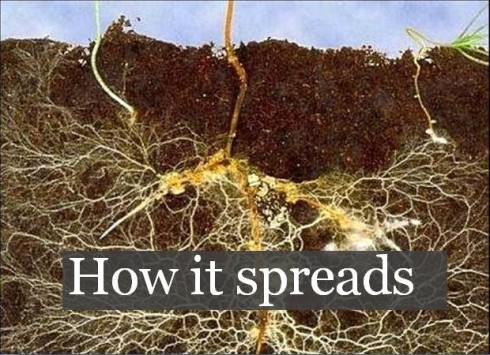 As I enter the final stages of editing the new book I have been working on, provisionally titled 'The power of just doing stuff' (more information to follow), I am at the stage of, for one reason or another, cutting out perfectly good stuff that just doesn't fit anymore (it's a small book).  Seems a shame to waste them, so I'll be posting a few here.  Here's the first, which expands on something that got a mention in the video I posted here last week, the concept of thinking of Transition, and how it spreads, as being like mycorrhizal fungi. 
"There's a particular type of fungus, known as mycorrhizae, that is one of the most extraordinary living things on this planet.  It forms in undisturbed soils and builds vast networks between the various elements that make up a forest, holding the soils together, increasing the plants' abilities to scavenge nutrients, hold onto water, recycle debris, restore degraded soils.  It allows the various plants to send messages to each other, such as to warn about the arrival of pests and diseases.
If there is an excess of nutrients in one place, it distributes them to where they are most needed.  In one cubic inch of soil there can be up to 8 miles of mycorrhizae.  As you walk through a forest, each footstep can cover 300 miles of it.  Mycologist Paul Stamets suggests that the surface area of a forest's mycorrhizal fungi may be between 10 and 100 times greater than the surface area of all that forest's leaves.  Here is his TED talk about them:
Yet there it is, quietly minding its own business, and getting on with the day-to-day work of making that ecosystem as resilient as it can be.  Biology fails to report the degree to which mycorrhizae feel thrilled about what they do, but they have every reason to do so.
Mycorrhizae are what gives that ecosystem its resilience, its ability to deal with shock, to, in effect, communicate with itself.  Invisible to the untrained eye, it mostly goes on beneath the surface, but under certain conditions it may fruit, producing what we more conventionally recognise as being a fungus.
For the past 6 years, I've been part of an experiment called Transition, to mobilise communities to build resilience in the face of deeply uncertain times.  To my great surprise, what has emerged is a process far more closely modelled on fungus than what we might more conventionally think of as community activism.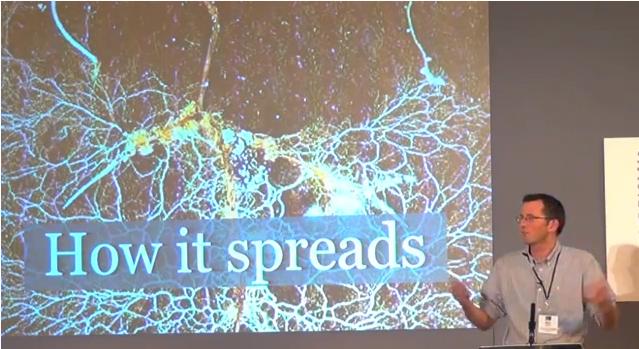 Rather than trying to make change happen by pushing, by campaigning against the things that we disagree with, a better approach could look more like inoculating a community with mycorrhizae and seeing where it goes?  An approach where we ask a question, and support a process which spreads below the surface, rebuilding beneficial relationships, increasing the stability of the place, and rebuilding its sense of community, reconnecting its various parts?
Anyone visiting may not be able to see that anything much is going on, but it's there below the surface.  From time to time, it will fruit, sometimes in ways you expect, and sometimes in ways you don't.  It will be unpredictable, it will find its own way, it cannot be centrally controlled.  Ultimately, it is about how to change the culture of a place so that it is most resilient in times of increasing uncertainty.
You could see this book as being like a sachet of inoculants, ready for you to introduce to the place you live.  Just prepare to be fascinated, as new opportunities, new connections, new ideas unfold.  What you do with it all then is up to you, but hopefully you now feel called to be part of something huge, historic and thrilling which is calling out for your input and creativity.
'The Power of Just Doing Stuff' will be out in the Spring.