An Evolving Exploration into the Head, Heart and Hands of Energy Descent
Transition Culture has moved
I no longer blog on this site. You can now find me, my general blogs, and the work I am doing researching my forthcoming book on imagination, on my new blog.
Come find me at robhopkins.net
---
Woodlands For West Cork! (1997)
**Woodlands for West Cork! Guidelines for their conservation and management. (1997)**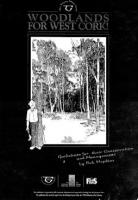 I wrote and illustrated this booklet for An Taisce West Cork; it was intended as a guide for landowners in the area who had woods on their land that they didn't know what to do with. It has been out of print for a while, so I am delighted to be able to offer this pdf version. Some of the contacts are a bit out of date now, but it is quite informative and good fun. You can read it here Woodland for West Cork!