Transition Chat!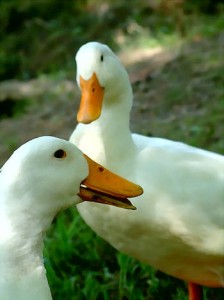 Transition Chat! is a new initiative co-ordinated by the Transition Network, which will provide a forum for people to share successes, failures, ideas, best practice and so on. We are really excited about the potential for this. The idea is that each session takes place on a Monday, between 2 and 3.30pm (it can roll on if the conversation is particularly animated) and it is hosted in a web chat format.
The Timetable.
The first 10 have been arranged, and they offer a mixture of deepening your understanding of various aspects of Transition, the opportunity to ask the questions you struggle with to experts in the field, and chatting with other Transition folks. The timetable thus far is as follows;
Sept. 8th.Transition Network Structure Document: hosted by Rob Hopkins and Peter Lipman. An opportunity for anyone unable to make the discussion day on the 10th to input into this important document.
Sept. 15th. Transition Training Clinic session #1. An opportunity to ask all your practical questions, what is working and/or not working for you in the early stages of your initiative. Hosted by members of Transition Training.
Sept 22nd. Dr. Colin Campbell of the Association for the Study of Peak Oil answers your questions on peak oil (to be confirmed)
Sept 29th. The Transition Timeline. Establishing the assumptions underpinning our Energy Descent Planning. Hosted by Shaun Chamberlin, author of the Transition Timeline
Oct 6th. Inner Transition, Heart and Soul. Hosted by Sophy Banks
Oct 13th. Transition Training Clinic session #2. Getting started, raising awaress, building a good head of steam…
October 20th. Transition Cities. How to do this in the city? Hosted by Sarah Pugh.
Oct 27th. Transition Training Clinic session #3 tbc
Nov 3rd. Peak oil and climate change: hosted by Dr. Jeremy Leggett.
November 10th. Collaboration/leadership/structure. Hosted by Mike Jones of Transition Stroud.
How to Chat
To participate, follow this link, type into the box the name you want to be known as online (ideally your own name so we know who are are speaking to (not cheekymonkey18 or bigbob), and then follow the instructions. Do let us know what you think of it. See at the first one…