18 Jun 2010
Transition Jobs #2. Transition in Action Project Manager (readvertised)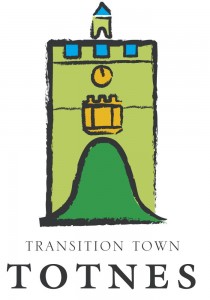 This is a fantastic new job opportunity to take Transition Town Totnes (TTT) to the next exciting stage of its development.  As TTT comes to the end of its momentous first 4 years, we are delighted to announce that we have secured 3 years worth of funding for a "Transition in Action" manager to shape the next phase. We are looking for someone who is a futures thinker, passionate about our agenda to build a resilient community, has strong project development and financial management skills and is a proven team leader.
TTT has inspired hundreds of volunteers and supporters who are engaged in a wide variety of projects addressing the twin challenges of Peak Oil and climate change and we have recently published one of the world's first "Energy Descent Action Plans"(EDAP).  We want to appoint someone who can bring together our existing projects, help others come to fruition, find ways of taking forward ideas emerging from the EDAP and help us to establish social enterprises which will help us to be self sustaining.
Opportunities to make a real and direct difference to a whole community are very rare and this is a readvertisement!
Duration:  from June / July 2010, 3 years
Hours and rate:
–          Full time at £25,000
–          Standard office hours are 37.5
–          Holiday is 5 weeks + bank holidays (6.6 weeks / 33 days)
Job share arrangements would be considered if the right complement of skills and experience are matched.
Deadline for applications: 18th June 2010
Dates for interview: 24th June 2010
For further details and an application pack, please contact:
–          EDAP Recruitment, TTT, 43 Fore Street, Totnes, TQ9 5HN
–          recruitment@transitiontowntotnes.org
–          01803 867358
Transition Town Totnes Limited is a not-for-profit company limited by guarantee, applying for charitable status. Registered in England and Wales, company number 06287039. Registered office address: 43 Fore Street, Totnes TQ9 5HN