21 Mar 2011
Transition in Action: 'From the Ground Up'
Transition in Action: From the Ground Up by Stephanie Hofielen.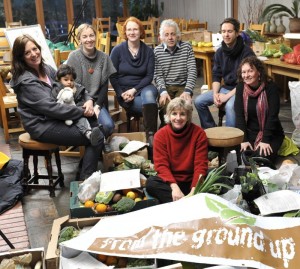 From the Ground Up (FGU), a working group of Transition Town Kingston, is a volunteer run, not for profit, organic fresh fruit and vegetable box scheme.  The box scheme was launched in March 2010 as a buying group for eight families in response to the high expense and inaccessibility of organic food. The group was very clear in its goal of sourcing organic fruit and vegetables at affordable prices whilst supporting sustainable food systems.  The principles underpinning FGU are:
All fresh food is sourced from ethical certified organic suppliers (Soil Association certified in the UK).
Price food at near trade (wholesale) prices with only a minimal charge to cover FGU costs – not to make a profit.
Provide a market place for local producers of organic or natural food products.
Minimise food miles by offering food that is seasonal for our geography and 'local when possible' with preference to UK suppliers (other countries we source from are near European:  Spain, France and Italy).
Work with suppliers that ensure farmers are using sustainable practices and getting a fair price for their product.
Engender a community spirit by having set locations for meeting, working and collection of orders.
What started as a vision and a shared passion for safe, good food, now boasts:
Close to 300 names on its mailing list
Two active collection venues offering customers flexibility in pick up times and location, with more planned for 2011,
An engaged management team and
Enthusiastic volunteers who do a wide range of activities as well as sorting and packing customer orders.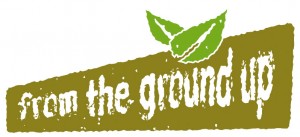 FGU has recently expanded its offerings to include organic bread from one of London's few organic bakeries and organic cheese from Somerset.  FGU currently has a 20% order rate each cycle – an enviable rate by most standards.  We attribute this to repeat orders from happy customers.
FGU follows a cooperative working model, although it is not formally registered as one.  FGU has an 'each voice counts' membership, inviting all members to participate in decisions.  We operate within the Transition Town umbrella but are autonomous in the pursuit of our objectives.  We aim to become a source of information on the benefits of healthy eating and responsible farming and are sharing ideas and best practices with other like-minded initiatives, starting with participating in a mentoring scheme with Stroudco.  And, most importantly we aim to engender a spirit of community with designated meeting and working locations.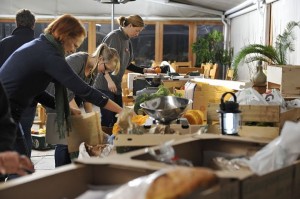 We firmly believe FGU is filling an untapped need in the Kingston community as evident by its rapid growth and enthusiasm of its customers for affordable and accessible organic products.   The first year of operation has been focused on establishing our processes and infrastructure whilst creating a presence in the community.  For 2011 we are ready to embark on Phase 2: broadening our reach into the community through adding collection hubs to our FGU network and introducing several educational and cooking activities on food related topics.   We are also working on introducing an online ordering system that would make purchasing food from FGU easier and accessible to more users.
(All pics are taken by Dan Ball. Many thanks for his permission to use them in the book).