12 Mar 2012
Transition initiatives building partnerships through Big Lottery: Transition Finsbury Park's story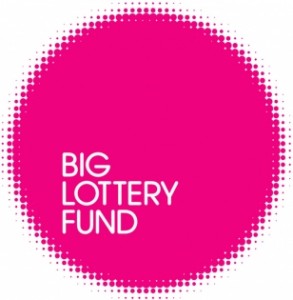 A while ago I mentioned the Big Lottery Fund's 'Communities Living Sustainably' fund.  The shortlist was announced last week, and it was great to see 4 Transition initiatives among the 30 who got through to the second round of being given £10,000 each to prepare their bids, which will see 10 of them winning £1 million each.  Transition Norwich, Transition Market Harborough and Transition Minehead & Alcombe all successfully engaged in BIG funded projects in their own communities which have made it through to the second stage of the initiative.  Also, Transition Finsbury Park were part of one bid, and today Jo Homan from the group tells its story, and of the partnerships they have created to deliver it.  A great example of the Transition ingredient 'building partnerships'. 
Fuel poverty, rising food prices and scarce resources are just some of the issues in the sights of BIG's Communities Living Sustainably  programme which aims to inspire people to adapt the way they live, work and connect together to reap financial, environmental and health gains. 
Transition Finsbury Park is engaged with one of thirty projects across the country receiving up to £10,000 to draw up detailed plans to make their communities greener. Consortium partners involved in the funded schemes are working together to build local resilience, cross-sector coordination and community engagement to make this happen.
Transition Leading the Charge
The Finsbury Park Group is working with Manor House Development Trust in a cross-borough Partnership to explore ideas to tackle the five specific consequences of climate change relevant to dense urban areas: flooding, heat wave, drought, food scarcity and air pollution. The project wants to educate communities in Hackney and Haringey so that they can make long term positive changes in lifestyle. The Partnership also includes Berkeley Homes, Groundwork London, Hackney Council, Haringey Council and London Sustainability Exchange (LSx).
Transition Finsbury Park will lead the Partnership in coordinating activities to engage with communities face-to-face and inspire change and development in attitudes to sustainable living. The group will be seeking to build on existing initiatives as well as adapting and implementing new projects which have proven successful elsewhere. With only three months to fully develop plans for the initiative the group have no time to waste and are already getting the wheels in motion. With the welcome addition of some new and enthusiastic volunteers, it's an exciting time.
Taking it to the Streets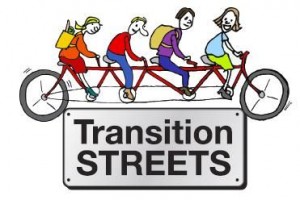 Top of the agenda is the plan to initiate the Transition Streets project model in the Woodberry Down area. Transition Streets has enjoyed great success in Totnes, Devon and the Finsbury Park group are excited by the challenging prospect of developing and implementing the project for a very different, largely disadvantaged demographic in a densely populated urban area.
Transition Streets seeks to encourage a peer-led shift towards taking on sustainable living and positive social action through bringing neighbours together. Groups follow the guidelines of the programme and share experiences and ideas, exploring the potential economic, health and social benefits of positive change. The initiative seems ideally suited to the Big Lottery Fund's £50m Sustainable and Resilient Communities strategy which states that it:
"aims to encourage behaviour change amongst individuals and communities so they can cope better with the environmental, economic and social impacts of a changing climate. Vulnerable people, including those on low-incomes or older people are less likely to cope with the negative effects of climate change such as floods and heat waves or severe cold weather."
Existing initiatives that are in line for development include the expansion of Edible Landscapes London Ltd, operating out of the plant nursery in Finsbury Park, with a view to increasing the number of social enterprises operating from the site and creating a local "Food Hub". This would see the emergence of the site as an outlet for affordable locally produced food, including fresh and preserved produce, offering advice, information and training on local food production in a friendly and welcoming environment.
In It to Win It!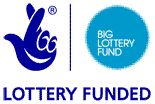 Once plans are drawn up ten of the thirty nationwide projects will be selected later this year to receive up to £1 million to pursue and deliver their projects. Learning gained from the ten funded projects over five years will be shared with other communities in England to inform and influence others about making communities more sustainable.
We'll keep our fingers crossed but we're in with a great shout of getting the jackpot funding and pursuing an initiative that will make a real difference to the area. Congratulations to all the other Transition groups involved elsewhere in the country and best of luck with your projects!