23 Aug 2012
Transition Network conference 2012 preview: No:4 – Jon Walker on 'Turning local food initiatives into social enterprises'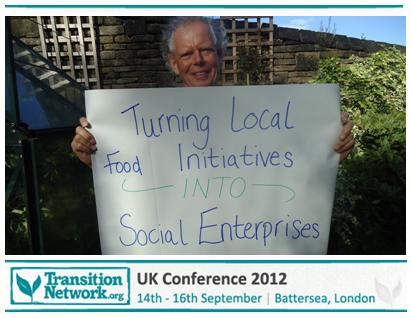 One of the workshops on Saturday afternoon is called 'Turning local food initiatives into social enterprises' and will be presented by Julie Brown of Growing Communities in Hackney, Josiah Meldrum of Farmshare CSA in Norwich and Jon Walker from the Green Valley Grocer in Slaithwaite.  We asked Jon about the workshop, what people could expect from it, and what it is that he loves about Transition Network conferences.
In response to that last question he replied:
"It's always inspirational.  It's always wonderful meeting all the people who are involved in these things and seeing what new is happening and catching up with old friends and getting up to date with what's going on … they're always a delight and really entertaining, and you learn a lot and meet a lot of nice people.  It's a good way to recharge your batteries".