19 Jan 2006
Lovelock speaks – "Basically, we're f*&%ed".
Well he didn't quite say that, but he did say, *"before this century is over billions of us will die and the few breeding pairs of people that survive will be in the Arctic where the climate remains tolerable"*, which amounts to much the same thing. His article in Monday's Independent newspaper, 'The Earth is about to catch a morbid fever that may last as long as 100,000 years', was extremely sobering reading. His argument was that climate change is now so advanced, and that all the feedback mechanisms are kicking in such as permafrost melting and global dimming, that we are actually beyond the point of no return. Tony Juniper of Friends of the Earth in a piece called "There is no reason to despair" finds himself in the unfamiliar position of having to tell us all that actually things aren't as bad as all that, and that we can still turn it around.
For me, beyond the huge slap round-the-jowls-wake-up call that Lovelock's piece offers, I was fascinated to read the following three paragraphs;
>Unfortunately our nation is now so urbanised as to be like a large city and we have only a small acreage of agriculture and forestry. We are dependent on the trading world for sustenance; climate change will deny us regular supplies of food and fuel from overseas.
>We could grow enough to feed ourselves on the diet of the Second World War, but the notion that there is land to spare to grow biofuels, or be the site of wind farms, is ludicrous. We will do our best to survive, but sadly I cannot see the United States or the emerging economies of China and India cutting back in time, and they are the main source of emissions. The worst will happen and survivors will have to adapt to a hell of a climate.
It was good to see, after his recent pronouncements that we have to go nuclear, that the business-as-usual scenario is no longer an option for him and that he can see the need to downscale society. The big question is, and it is one that I am exploring at the moment, how do we motivate millions of people from their consensus trance to begin the reponse to climate change or peak oil or whatever symptom of our addiction to oil you choose to focus on? Lester Brown in his book 'Plan B' argues that the only response possible is a mobilisation on the scale of that that they US undertook at the start of World War Two. Lovelock touched on this in another interview with The Guardian just before Christmas called Paramedic to the Planet, where he said;
>"one of the awful things I find today is that young people come to me and ask if there is any hope. Of course there's hope. At the moment, we are just waiting as we were in the 30s, when everyone knew war was coming but no one knew what to do about it. The moment the war started, we knew that the prospect was pretty awful, but there was a wonderful sense of purpose. There were no consumer goods and food was strictly rationed. We never considered that time hopeless. When climate change gets bad, then there will be excitement, and that's the payoff. As Crispin Tickell said, what we need is leadership – and disaster".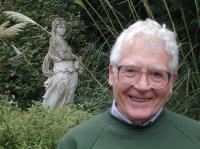 I have just been looking for but can't find, a link to the research Colin Campbell did with the people at Uppsala University, which looked at the figures for climate change put forward by the IPCC in formulating their scenarios, an argued that there simply isn't enough oil to reach those concentrations of CO2. Certainly climate change is dire, and is yet another reason why we have to jump and get to work, but I still hold ultimately we have no way of knowing whether we will make it or not, what is important is that we try, and that we work with a good heart and an ethic of serving others to pull our friends, families, neighbours and communities into the redesigning of our world. I take great heart from peak oil and climate change.
It is akin to a dear friend who is out of control with addiction, abusive behaviour and self obsession, who is told that they have a cancer and need to change their way of doing things and now (a metaphor explored in more depth here). I watched the Real Oil Crisis film with Emma last night and at the end she said "how wonderful that the oil is running out, surely it's a blessing", and it is true, in that although it will be extraordinarily hard, it is far preferable to things continuing as they are, particularly thinking of climate change. This is the Great Adventure of our times, rolling up our sleeves and attempting to build Eden here and now. Then at least if we end up as one of Lovelock's few 'breeding pairs' in the Arctic, we will be able to say we tried (admittedly not great consolation as you tuck into another penguin).