17 Feb 2006
Mulching Your Next of Kin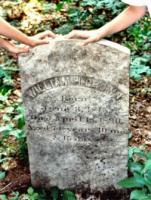 I'm rather bewildered by this and therefore don't feel especially able to offer an intelligent comment (what's new I hear you cry), but I thought I should draw your attention to it anyway. Our options for disposing of our dead are either burial (running out of space) or burning. It uses a staggering amount of fossil fuel to cremate a body. Wikipedia reports that you could drive 4,800 miles on the energy equivalent of the energy used to cremate one body. Crematories also release between 0.8 and 5.9 grams of mercury (from amalgam tooth fillings), as each body is burned. There is a growing green burial movement, using biodegradable coffins and planting trees on top of bodies and so on which is wonderful, but you might also like to consider a new process called Promession.
Promession basically sets out to convert the human body into a form that can be mulched. They actually use the word mulch in their literature, so all we permaculturists who have joked for years that we would like to be mulched upon our demise can now actually do it. The Promessa Foundation who are behind this explain the process thus (see also illustration right, in Spanish for no obvious reason, but you get the general idea – click to enlarge);
>An important part of the solution is to remove that which is least important; the water that makes up 70 percent of a normal-sized body. Technically speaking, this is done using an entirely closed individual process in which the corpse is freeze-dried in liquid nitrogen. This makes the body very brittle, and vibration of specific amplitude transforms it into an organic powder that is then introduced into a vacuum chamber where the water is evaporated away.
>The now dry powder then passes through a metal separator where any surgical spare parts and mercury are removed. In a similar way, the powder can be disinfected if required. The remains are now ready to be laid in a biodegradable (mulch able) coffin. There is no hurry with the burial itself. The organic powder, which is hygienic and odourless, does not decompose when kept dry. The burial takes place in a shallow grave in living soil that turns the coffin and its contents into compost in about 6-12 months time. In conjunction with the burial and in accordance with the wishes of the deceased or next of kin, a bush or tree can be planted above the coffin. The compost formed can then be taken up by the plant, which can instil greater insight in and respect for the ecological cycle, of which every living thing is a part. The plant stands as a symbol of the person, and we understand where the body went.
I have yet to come across any energy evaluations that compare the energy requirements to 'promess' (would that be the verb?) someone as opposed to cremating them. The first facility is up and running in Sweden since 2001. The Promessa Foundation offer franchises for anyone wanting to set up such a facility.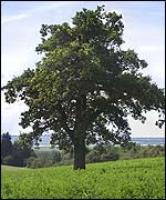 They state that "since the remains do not cause any impact on the environment, this should also lift restrictions making it possible to place gravesites freely; in the home, on family property or other places with emotional ties to the deceased and next of kin". I still have a mental picture of my eventual remains being interred in some south facing meadow somewhere with a highly productive strain of walnut hand selected by Martin Crawford of the Agroforestry Research Trust planted on top. But then, perhaps, if there was a local promession facility, I could be reduced to mulch, and sprinked round the tomato bushes. Not a bad way to go either…