23 Mar 2006
2006's Finest Permaculture Design Course!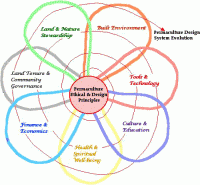 Those good folks at Cultivate in Dublin have been busy organising what promises to be an excellent permaculture course. I am teaching the first weekend, and the rest is taught by an assortment of excellent teachers. It promises to give a very rounded immersion in permaculture, yet being designed as a series of well-spread out weekends will make it available to people unable to take the more usual 2 weeks off. Teachers include Andy Langford and Liora Adler of Gaia University, Richard Webb, Gus Legge and Graham Strouts, as well as myself. The course will be built on the foundations of permaculture as a response to peak oil, and if you really want to start assembling your post-peak tool kit, this is the number 1 place to start. Full details below…
**Cultivate Permaculture Design Course**
Permaculture is a practical design concept applicable from the balcony to the farm, from the village to the city. It enables people to establish productive environments providing for food, energy, shelter, material and non-material needs, as well as the social and economic infrastructure that supports them. More precisely permaculture is a "design system based on ecological principles" which provides the organising framework for implementing sustainable living.
**Introductory Lecture: Permaculture and Peak Oil**. €12 / €10 (conc.)
By leading Permaculture teacher Rob Hopkins.
**Weekend Introduction Course** ( Including Lecture): €140 / €100(conc.)
Led by Rob Hopkins
**Full Permaculture Design Course**: €750 /€650(conc.).
Held over four weekends at the Cultivate Centre, Knocksink Woods and Cloughjordan. April 28th, 29th and 30th. May 20th and 21st, June 24th and 25th, July 28th to 30th,Course includes course materials, lunch, and three nights accommodation in Cloughjordan.
Participants will learn about the ethics and principles of permaculture, ecology, land and nature stewardship, woodland management, energy and resource conservation, ecological building and design, social and community skills, and the economics of environmental sustainability. Field trips will include visits to the National Environmental Education Centre in Knocksink Woods, Enniskerry and three days on the site of Ireland's first full scale eco-village in Cloughjordan.
The first weekend, including the Friday night lecture 'Peak Oil and Permaculture' can be taken on its own as an introduction to permaculture course, which will be taught by Rob Hopkins.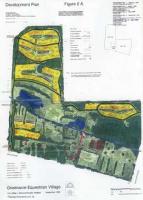 Lecturers on this course include Rob Hopkins -UK, Graham Strouts – Ireland, Richard Webb – Ireland, Gus Legge – Ireland, Leora Adler – USA, and Andy Langford – UK.
**Dates and details for full Permaculture Design Course.**
Friday April 28th, 19.30-21.30
**Permaculture and Peak Oil**
This public lecture by leading Permaculture designer Rob Hopkins is open to all but is part of the introduction to Permaculture weekend and the full Permaculture design course.
Saturday April 29th and Sunday April 30th
**Full Weekend Introduction to Permaculture** with Rob Hopkins.
Rob Hopkins was one of Ireland's leading lights in Permaculture before moving to the UK to complete a doctorate in energy descent planning. Rob was a founder of the Hollies Centre for Practical Sustainability and set up the two year Permaculture course in Kinsale. Rob will lead this introduction to Permaculture weekend outlining the principles and ethics of Permaculture, design exercises, courtyard plants, observation, natural systems, patterns in nature, aquaculture, composting and humanure, soils, no-dig methods, and mulching. This weekend session can be taken on its own as an introduction to Permaculture
Saturday May 20th
**Land and Nature Stewardship** with Graham Strouts
Graham Strouts is a long time advocate of Permaculture and is currently running the Kinsale course. Graham will teach this session outlining the principle of learning from nature, the home garden, the instant-mulched garden (practical), perennial food plants and the basics of garden design.
Sunday May 21st
**Woodland Management** with Graham Strouts
In this session, which will take place in Knocksink Woods, Graham will teach tree identification, fruit trees and orchards, forest gardens, agro-forestry, sustainable woodland management, coppicing and woodland crafts, and woodland livelihoods.
Saturday June 24th
**Built Environment** with Richard Webb
In this session Permaculture designer Richard Webb explores pattern language, building design, materials, and urban permaculture.
**Energy** with Gus Legge
Renewable energy advocate Gus Legge will teach about energy literacy, forms of energy, units, conservation, efficiency, sources of energy and Renewable energy, this session will also explore where we get our energy and the possible alternatives, options for powering your house with renewable energy – wood heating, solar panels, domestic scale wind turbines, geothermal etc.
Sunday June 25th
**Culture and Community** with Leora Adler
Leora Adler is the co-Founder and president of Gaia University and international advisory council member of the Global Ecovillage Network. Leora will teach on consensus decision-making, communication skills, conflict resolution, building authentic community, and people care.
**Finance and Economics** with Andy Langford
Andy Langford was the Uks first permaculture teacher and is a GEN-Europe (Global Ecovillage Network) council member. Andy will teach on land tenure, social capital, community leadership, coops, co housing, and LETS.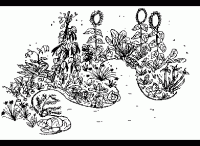 Friday July 28th to Sunday July 30th with Graham Strouts
This final three-day session which will be taught by Graham Strouts at the farm that is to become Ireland's first full scale eco-village in Cloughjordan. Graham will teach on the design process, reading the landscape, map reading, and contours. Over the three days students will be completing a design exercise.
**Cultivate Sustainable Living Centre**,
15-19 Essex Street West,
Old City Temple Bar,
Dublin 8.
00 353 (0) 1 6746396
http://www.sustainable.ie