14 Apr 2006
And the Winner Is…..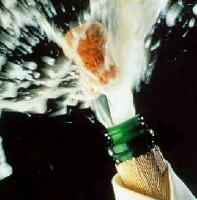 The relaunched competition was a success, and many thanks to all those who participated (there were loads actually). It was very interesting to hear all your kind comments about the site, and your top 3 postings from **TransitionCulture** since it began, and so here, painstakingly compiled from your entries, backed by Top of the Pops style chart rundown music is your (well the people who entered anyway's) Top Three!!!
1. Reflections on Six Years Relieving Oneself into a Bucket
2. Joint second place…. Update Kinsale Article **and** Can We Use Fear as a Motivator for Change?.
3. Top Five Trees for Life Beyond Oil (all of them apparently).
Just outside the Top Three were the one about babies and the recent rant about lawns. So there you have it, **Transition Culture** readers' favourite posting from everything I have written here on a broad range of mostly wholesome topics since the site began last November is… an article about defecating into a bucket. Whether that says more about you or about me is of course open to question.
Anyway, the winner of the copy of Building with Cob, plucked from the hat by my 4 year old, is….fanfare, rolling drums, fireworks….
**Brian Woodroof** – who didn't send his address but I presume is in the US, due to his spelling 'favourite' wrong. His "favorite" posts were;
1. Can We Use Fear as a Motivator for Change?
2. Reflections on Six Years of Relieving Oneself into a Bucket.
3. The Curse of the Were-Rabbit as a Post-Apocalyptic Utopia
So, well done Brian, and thanks to all those who entered, and to Green Books for kindly allowing this whole competition thing to happen – we got there in the end. So apparently I need to get to work now on more articles about toilets. How did I end up doing this?