6 Jun 2006
Peak Oil Women Find Their Voice.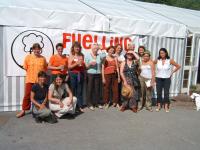 I'm delighted to see a discussion emerging within the peak oil community about the role of women and why they are so poorly reflected in the movement, (or whatever it is). When I organised the Fuelling the Future conference, it became clear that the gender balance was all over the place. All the speakers were men, while the majority of the organising team and the volunteers were women. In organising the event and selecting speakers I have to admit there was no conscious process of selecting speakers based on gender, I just invited the people I thought would have the most to contribute and who people would most like to see.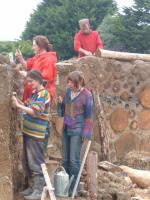 It wasn't actually until the first day of the conference that someone pointed out to me that all the speakers were men. It is interesting that I hadn't actually noticed, and clearly as a white male myself, it is interesting for me to observe the fact that I hadn't noticed. In my defence, there were a number of women leading the Breakout sessions, and about half of the people attending were women, but why were there no female speakers? It is interesting to reflect on it.
It is possible that there are a lot of women speakers out there who want to address peak oil conferences, and that somehow a cosy club of white peak oil males are somehow keeping them out of the picture. My experience of organising FTF suggests, to me at least, that this is not the case. I would have loved to have some female speakers, but I also wanted to organise a peak oil conference with as many of the leading names in the field as possible, and at that point, they were all men. It was as simple as that really. Now if I organise another, it will certainly be something I shall bear in mind, but even now, certainly in the UK, beyond a couple of people who spring to mind, I would struggle to field a sizeable number of female speakers with a good grounding in peak oil who would have the 'pull' that a conference needs.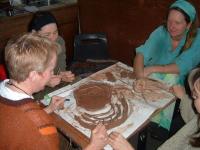 I do think this is less of a problem for the kind of conference that I would put on than it would be for a more straightforward Peak Oil event like ASPO, as speakers are drawn from wider range of backgrounds, like at the Community Solution conferences in the US that combine more straightforward peak oil speakers (the Heinbergs and Kunstlers) with others with an overlap with peak oil, i.e. farmers, eco-village pioneers, community activists and so on. Not only does a conference like this make for a better gender balance, but also for a more interesting event.
A few very good articles are now emerging on this. A piece by Shepherd Bliss called Gender, Peak Oil, and Culture: Part One explores this whole point in a very useful article. He starts by talking about his observations of watching the End of Suburbia and wondering where the women were in it. This point is also raised by Carolyn Baker in an excellent piece called Post-Petroleum Woman, who writes *"there are virtually no women in the documentary—except the ditzy fifties caricatures who consumed everything that wasn't nailed down"*. So, no women in the End of Suburbia, none in the speakers at Fuelling the Future, almost none at the pre-conference get together that PowerSwitch organised that I attended, and none on the list of speakers for ASPO 5 in Italy this summer. Where are they?
Shepherd Bliss writes;
>Peak Oil work beyond scientific and academic communities is relatively new. Our dominant culture tends to assign public matters to men and personal matters to women. So far, Peak Oil has been perceived more as theory to be debated and as something public. However, it will soon become more personal as its multiple consequences unfold. The various issues that gender and culture raise should be addressed not only by women and people of colour but by all of us, since they are at the core of crafting sustainable post-carbon societies that would not repeat the shortcomings of the past.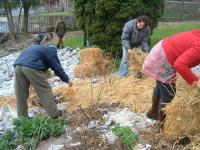 My sense is that the emergence of the female voice within the peak oil community is parallel to the emergence of the solutions-focused responses, through relocalisation initiatives, Energy Descent Planning and so on. The issue is moving from "is there a problem" (generally the domain of male dominated realms like petroleum geology and economics) to "what do we do about it?" (more the realm of communities, families and movements such as permaculture and natural building, where women are much more represented). This is a shift of the greatest importance, and I for one, find it hugely exciting.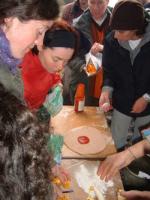 There is a discussion that needs to take place among women about why they struggle to raise their voices within the peak oil community (a discussion which started happening spontaneously at FTF), and also within the wider community as to what can be done to encourage that voice. Certainly it is something I now really try to bear in mind in Energy Descent Planning work. For example, when doing the Oral History interviews about how Totnes functioned before oil, and how energy affected people's lives over the years, giving equal balance to the stories of women, perhaps even more so, as in those days they were more responsible for 'domestic duties', and therefore had a more hands-on role in terms of day-to-day energy use. The emerging voice of women in the Peak Oil/Energy Descent movements is very welcome, and symbolic of the issue moving away from a focus on graphs, statistics and depletion profiles, towards communities, families and a more-solutions focused and inclusive approach.