7 Jun 2006
Transition Culture Competition – Win Tickets to See Margaret Wheatley at Dartington!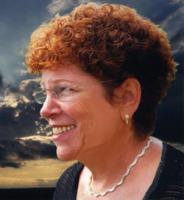 The Barn Cinema have kindly offered 2 tickets to see the great Margaret Wheatley at the Barn Cinema, Dartington on Wednesday 14th June at 6:00pm. Clearly this is a pretty local kind of a competition, not much use to our US readers, but if you live near enough to get to Dartington then email the correct answer to the following question to **robjhopkins (at) gmail.com** by the evening of Sunday 18th.
Margaret Wheatley is in Dartington to teach a course at Schumacher College. Does Schumacher College get its name from;
1. The German Formula 1 racing driver Michael Schumacher.
2. Heinrich Christian Friedrich Schumacher, (1757-1830), German-Danish naturalist
3. Kelly Schumacher, a professional Canadian basketball player in the Women's National Basketball Association.
4. Benjamin Schumacher, US theoretical physicist.
5. The alternative economist E.F. Schumacher.
6. The lunar crater that lies in the northeast part of the Moon, just to the north of the larger Messala walled plain, known as 'Schumacher'.
7. The seminal 1970's German prog rock band Schumacher, whose best known album, "Luminous Pancake Terror" was released in 1973.