14 Jul 2006
Introducing My Friend in Seat 61, and announcing Transition Culture's summer break.
I'm off to Pisa next week for the ASPO conference. It has been funny how many people have said "the ASBO conference?", imagining I am off to spend a weekend with lots of teenage reprobates in hoodies hanging around threateningly in a shopping centre in Pisa. This means that there will be no new posts here for the next while, as I am getting back from that and am then away again, so postings over the next 3 weeks or so will be sporadic. I'll be back with you in full-time blogging mode by **August 14th**, so see you then. Anyway, I determined that I was not going to fly to a peak oil conference, I just couldn't do it, so I am going by train. In my preparing to do so I have to draw your attention to the great Man in Seat 61.
Seat 61 is the web at its best. It is the creation of **Mark Smith**, who worked in rail for many years, and is clearly deeply passionate about it. According to him, the site exists for two reasons, to help people already planning to travel by train, and to inspire those who might not have thought about it. Going by plane you miss out on all the inbetween stuff, the gentle transitions between cultures, landscapes and climates, the places you can only see from a train carriage, the social interaction with other travellers.
Seat 61 fulfils a previously unfilled niche, it tells you everything you need to know in order to get from one place in Europe to another by train, including all the little fiddly connecting bits you won't find elsewhere, how long does it take you to get from one connection to the other if you walk or go by Metro, where do you get the tickets, and so on. It will tell you when you have enough time in your connection to stop for a coffee and a croissant in a Parisian cafe, and will suggest a particularly good one. It is more Lonely Planet than British Rail timetable, and is a wonderful resource.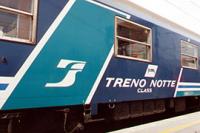 When I was trying to work out how to get from Devon to Pisa I was having a real headache trying to connect all the bits together. Seat 61 sets out the best connecting trains, describes the journey, where to get tickets from and so on. It makes it all so simple, and takes much of the perceived hassle out of train travel. In fact it is very successful at really making train travel appealing and a superior option to air travel. I remember very few truly memorable plane journeys in my lifetime, other than the odd beautiful sunrise seen from above the clouds, or seeing Hong Kong from the air (amazingly it looks almost as vile from above as it looks when you get down on the ground).
However, I remember many train rides, the foothills of the Alps, sunrise in the early morning in Bihar in India, the Tuscan landscape on a hot summers afternoon, listening to incomprehensible Chinese propaganda waking everyone up at 5am with 'rousing' nationalist music somewhere in the desert of north western China. In the same way that cycling allows you to see over hedges and observe things you never see in a car, going by train allows you to connect to a place in a way that plane flight never does.
It was interesting to note that the journey from Devon to London costs almost the same as the journey from London to Pisa, but the chronic lack of financial support for rail from the UK Government is a topic for another post…. . When I return from various summer family time events, I will have a wealth of jolly stuff to amuse you with, reflections on the ASPO conference, the UK Government's Energy White Paper which I haven't yet had time to study in full (time to dust off the old 'Nuclear Power No Thanks' badges I'm afraid), the transcript of the recent Rollnick/Johnstone/Hopkins dialogues, and things seen and done at the Big Green Gathering. Watch this space, enjoy the sunshine and thanks for your support thus far.