4 Feb 2009
Transition Movie Blog 5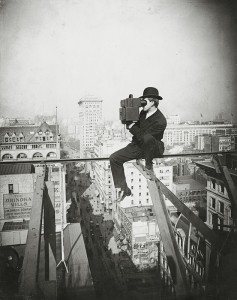 We're now at the nail biting stage of the Transition film. We've done some filming…some footage has come in from places as far as Japan…but we haven't started putting it all together yet. So it's a bit leap of faith that it's going to work. At this stage, I'm terrified there won't be enough or the 'right' shots to make it work. I'm worried that the footage that's coming in from all over the world is going to be unusable. But this is just a normal part of the creative documentary process…
Somehow, it always works out in the edit and that's when the creativity is forced through necessity. Little accidents turn out to be genius. So as long as I get out of the way of myself, the film will find it's soul's purpose.
I have a rough idea of a storyline though it's always good to keep that flexible in the edit. When we began, I imagined lots of visual action on projects and stories which kept us watching because we want to know how it all turns out. But this is not the film that is emerging.
So what's the real story here? It's a story of how Transition has come at the right time. It's a story of the power of the energy of people. But it's also a warning. Given that Transition is about sustainability. Transition itself needs to be sustainable. I won't say anymore because I will spoil the plot!
Emma Goude