13 Feb 2009
Nine Tools for a Happier Society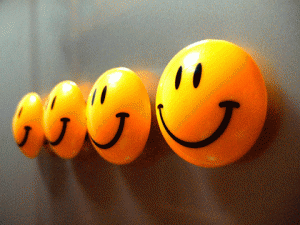 I attended a great event yesterday at the Royal Agricultural College near Cirencester, organised by South West Rural Update looking at rural responses to peak oil and climate change. One of the first speakers was Nigel Curry (Director of the Countryside and Community Research Institute), who was asked, in 5 minutes, to respond to the question "can we live better and consume less?" His response was that consuming less is in fact the only way to live better, and to illustrate his point, he set out 9 tips for societal and individual happiness. Given that part of the purpose of Transition is "building resiIience and happiness", I thought they were really useful, so I scrawled them down and offer them to you here this morning (I hope I've got them right, he did speak very fast).
The first three at Nigel's own, the next three are Richard Layard's (from his book 'Happiness') and the final three come from the Dalai Lama's Millenium message.
1. Economics should be about more than just pursuing GDP
2. The focus needs to move from maximising wealth to redistributing it
3. We need to move from the wealth and satisfaction of individuals to the wealth and satisfaction of communities
4. Don't promote the search for status
5. Limit dysfunctional advertising
6. Give mental health a higher priority in public health
7. Remember that sometimes not getting what you want can be a blessing
8. Judge success by what you gave up in order to get it
9. Approach love and cooking with a reckless abandon
There you are. Feeling happier already….