8 Jun 2009
Your Chance to See 'In Transition', the emerging plans for its release, as well as an appeal for help in finishing it…

As you know, we have been making a film about Transition, called 'In Transition', which was previewed at the Transition Network conference to a standing ovation, and which we had, unsuccessfully, tried to show online simultaneous to the conference screening.  Now, after much technical fiddling about, we can tell you when and where you can see it, and unveil the plans for its release.  So, you will be able to watch the film online at any time on Friday 12th and Saturday 13th June 2009 (BST).  We are running it over two days so as many people get a chance to fit in watching it around their busy lives as possible, one week day and one weekend day.  We think you're going to rather like it…  There will be several stages to the release of 'In Transition', which are set out below…
Stage 1.  The Online Preview.
The exact url. of where to find the film will be posted here, at Transition Culture, on the evening of Thursday 11th 2009 (BST).  The film will then remain online until early Sunday morning, when it will be taken down, … this means that it's available for a full 48 hours in all timezones. That is, from New Zealand's midnight Thursday 11th to Alaska's midnight Sat 13th.  The version of the film that will be available is not the final version, as there are still a few tweaks to make, and one final section to add to it, but it is nearly there, and we can't keep you waiting any longer.  During those two days you will be able to watch it as many times as you like, and leave your thoughts and comments.  Tell your friends!
Stage 2. Indie Screenings.
We're planning then to make the film available via the Age of Stupid's Indie Screenings website (although this is still being finalised).  The idea is that people will be able to buy the film via the website, on a sliding scale, depending on whether they are individuals, businesses, groups organising community screenings and so on.  Our hope would be that as many Transition initiatives as possible will get copies via. Indie Screenings and organise a screening on Wednesday 9th September… be great to have a simultaneous premiere across the world (more details to follow).
Stage 3. Pay What You Wish
From November 1st 2009, the film will then be made available as a download on a Pay What Its Worth To You basis, like 'In Rainbows' by top pop combo Radiohead.
Stage 4. Limited Edition DVD Release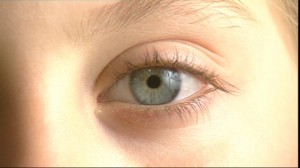 Then, on December 1st 2009, we will be releasing a beautifully packaged limited edition 2 disc DVD of the film containing loads of extras, out-takes, some of those clips on YouTube that people like but don't have good quality versions of, talks, and assorted other Transition film stuff, comprising a real Transition activists resource.  It will be to be such a wonderful artifact that you will pass it on to your great-grandchildren (although heaven knows what they will be able to play it on by then…).
Stage 5.  Shown on Mainstream TV Around the World
Well, maybe.  I think we are getting a bit carried away now…
Stage 6.  Essential Viewing for Every MP
It will be screened every day in the Houses of Parliament, and standing for re-election will depend on a 20 question exam about the contents of the film (now we really are getting a bit silly, but who knows…)
Hopefully this is all clear, do send any questions, as comments below, as you are almost certainly not the only person wondering…. you could also send in your ideas for other Stages….
Helping to Fund the Film.
We have been very lucky in raising finances to make the film from several charitable trusts.  However, we have reached the end of that, and still need a few thousand pounds for the final editing stages of the film.  Any donations are welcome, but any that are over £1,000 would be very welcome, and would mean your name would appear in the titles, and we would be eternally in your debt and grovellingly grateful.  You can use the 'Donate' button below… please support this important tool for spreading the Transition message.  Thanks.