25 Jun 2009
Going to Glastonbury? Fancy Helping Out the Transition Stall?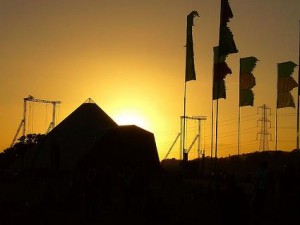 Calling All Transitioners Going to Glastonbury!
There will be a stall at the Glastonbury Festival sharing information and experiences about Transition Towns. So far we have people from Glastonbury and Leamington. If you are also going to the festival, would you like to help out on the stall too? Please come and find us in the Big Tin Shack in the Green Future Field. You could bring along fliers or posters about what you are doing and add them to our display. If you have suggestions you want to share in advance you can get in touch with Kath on 07814 605245 or Linda on 07772655035.