11 Aug 2009
Transition Movie – "In Transition 1.0" – release schedule and prices
NOTE: This post has been drafted up by me, Ben Brangwyn (benbrangwyn@transitionnetwork.org), while Rob's on holiday.
Actually, I'm trying to be on holiday too, but had the misfortune of going somewhere that has a reliable broadband connection.

For those people who have seen this movie in one of its previews, you'll know it's something a bit special. For those of us who had the good fortune to be involved in it (submitting footage, trying out our best "inscrutable Brad Pitt smile" in the trailer, getting the money together, giving feedback to make it better, making chamomile tea for the director), there's more than just a little emotion tied up in this production and some high hopes in terms of who it'll reach and how it'll affect them. The purpose of this post is to provide the timeline for rolling out the movie for group viewings and beyond, and to state the costs for the group viewing licence. Rob's earlier post about the rollout cited 9-Sept-09 as a key date for showings. Feedback from groups indicate that while some can make that date, others already have something planned for that period or are unable to set it up without more notice. For that reason, we're not going to be pushing a mass viewing (a la Age Of Stupid) for 9-Sept-09. Feel free to arrange a viewing at a time that suits you, on a day when the swankiest joint in town is available, or when the Chief Exec of the local council can make it, or on a night that Buffy isn't on the box.
—————————————————–
Rollout dates
Available for purchase for group viewings: as of

10-Aug-09

– pricing below
Available for download on "pay what you think it's worth" basis:

1-Dec-09

– "home showings only" licence
Available as a beautifully packaged limited edition 2 disc DVD of the film containing loads of extras, out-takes, some of those clips on YouTube that people like but don't have good quality versions of, talks, and assorted other Transition film stuff, comprising a real Transition activists resource:

1-Dec-09

– "home showings only" licence, price not yet finalised
—————————————————–
Group viewing licence costs
The amounts cited here include the charge for the physical DVD
—————————————————–
Payment instructions – we're using PayPal

FYI, here's a list of transition groups that contributed footage.
We'll be despatching the DVD from 20-Aug-09, so expect it shortly after that date.
—————————————————–
Group viewing licence (summary)
The licence noted above allows you to:

give an unlimited number of showings of the movie in your community to unlimited numbers of people and pets
charge a modest admission fee to cover costs or fundraise for a non-profit group
… as long as the DVD used is the original

This licence prohibits you from:

making copies of the movie
selling on your group viewing licence
broadcasting or cablecasting the movie
using the movie contents within another broadcast or movie
If you chose to buy a group showing licence, we'll be asking you to send us via email your agreement to a more fully worded licence arrangement. We're working on the words to that (slowly 'cos everyone's on holiday), but it'll be ready soon.
—————————————————–
Why we're not giving the movie away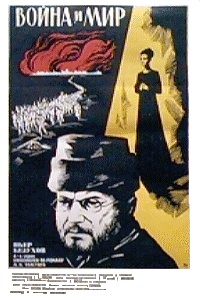 This movie cost quite a lot of money. Not quite up there with War & Peace with its $100 million budget and 7 years of filming, but the money needs to be earned to pay back the investors and loan sharks, and we'd like a little over as start-up funding for "In Transition 2.0".
For those groups that are reluctant to charge for the movie (and any talks or process you set up around it), it's important to recognise the value of what you're showing – any individual who is moved to concentrate on building personal and community resilience as a result of viewing this will be immeasurable "wealthier" in real terms. That kind of experience is worth charging for, and certainly worth paying for.
—————————————————–
Other things to do at the showing
Here are some suggestions from the Transition Initiative Primer:
Introduce the film personally by putting it into the context of your overall hopes for your community
Have everyone turn to someone they don't know and, in turns, introduce themselves and explain what brought them to the event that night
Show the movie
Have everyone pair up (preferably with someone they don't know) and do an active talking/listening exercise about their impressions of the movie (ie one talks for 3 minutes while the other listens, then they switch over). You can give direction with something like "Say what gives you cause for concern and then what gives you cause for hope about the movie"
Run a Q&A on Peak Oil and/or Climate Change. Make sure you have someone there who knows what he/she is talking about – though it's no shame to say "I don't know, but I can find out and get back to you".
Watch out for the "I'm alone in the depths of my fear" type questions – they're typically a cry out for counselling or connection and can paralyse a room. What can work in that situation is to acknowledge the person's fear and then to ask in the room "if there's anyone here who has a part of themselves that is full of fear around this, please put up your hand". Put yours up first… and hope! Unless you're sitting in a room full of denial, you'll see a lot of hands shoot up. You can then explain that the Transition model has a place where people can move through their fears and into a place of action (usually handled by the "Heart and Soul" group, once it's formed).
—————————————————–
Any last questions…?
Please direct them to "transitionmovie@googlemail.com".
Happy viewing and transitioning. I'm off to a "pick yer own" farm for strawberries, raspberries and blackberries, and looking forward to a tasty dessert tonight – and uncharacteristically for an English summer, it's sun cream weather. Yippeee!