28 Sep 2009
Miliband to Unveil the 'Low Carbon Communities Challenge'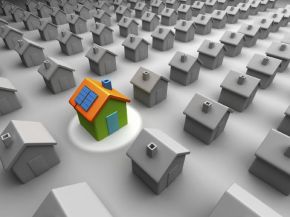 Transition Culture can reveal this morning that Ed Miliband will announce today, at the Labour Party conference, the 'Low Carbon Communities Challenge', a programme which may well be of considerable interest to some Transition initiatives out there.  You can download the introductory letter here, and the full information pack, including application forms, here.   The introductory letter explains the Challenge thus;
"We are launching the Low Carbon Communities Challenge, a two-year programme to provide financial and advisory support to 20 'test-bed' communities in England, Wales and Northern Ireland that are seeking to cut carbon emissions, support inward investment and foster community leadership.

The Challenge is focused on communities already taking action, or facing change, in the area as a result of climate change – they may be a Warm Zone, eco-town or low carbon community, or a potential candidate for a wind farm, electric cars or community-scale retrofitting of homes – and with an interest in using this to spur an ambitious, integrated programme of carbon reductions in the area. If you are working with such a community I am writing to invite you to apply to participate in the Challenge.
It looks like a very exciting opportunity for some Transition initiatives to draw down some significant funding for putting in place some nuts and bolts renewables/carbon reduction technologies. The Government is making £10 million available between the 20 successful applicants, and those communities can also expect support from a range of organisations who are partnering the Challenge, including the Energy Savings Trust and the Carbon Trust.  The Labour Party's website quotes Miliband as saying of the Challenge;
We're searching for communities across the country to kick start the low carbon revolution. The Challenge is an opportunity for communities to lead the way so that everyone can play their part in tacking climate change and save money on fuel bills. The UK has the most ambitious emissions reduction commitments in the world and projects like this will develop the policies we need to be successful. With just over two months to go until the crucial climate talks at Copenhagen, the UK is well placed to show it is taking action in all areas to combat climate change.
The timetable for the Challenge is extreme, enough to make one feel dizzy, but it offers a great opportunity.  I'll give some more thoughts on it later in the week once I've had a chance to peruse these documents, but I wanted to let you know as soon as I could, so you can have a look and see if it might be of interest to your (English, Welsh and Northern Irish) Transition groups.