11 Dec 2009
Transition Network Seeks a Diversity Project Coordinator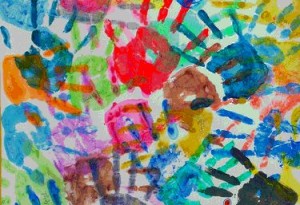 A new post has opened up with the Transition Network. The role of the Diversity Project Coordinator will be to 'develop models and practices to enable the transition movement to successfully engage across culture, race, faith and income groups.'  The recent research by Gill Seyfang, A Fine City in Transition gives a good picture of how Transition is reaching many people that environmental campaigns haven't attracted (for example, 30% of people in Transition Norwich have never previously been involved in environmental groups).
Transition Network believes that only by engaging across all sectors of our communities on an equitable and respectful basis can we reweave the fabric of our communities and make the Transition to a vibrant, resilient, low carbon future. As a start we are looking to improve the involvement of those who often are perceived as engaging less with environmental programmes – in particular people in low income, BME and faith groups.
Transition Network has obtained funding for a one year contract to take this work forward. We are looking for someone who can:
build partnerships with key organisations
research and evaluate existing projects
examine the Transition model and message and make improvements to reflect a broader perspective
help to create resources and workshops in diversity awareness and partnerships for people involved in Transition
If you have a wide range of experience in the diversity field, feel passionate about both environmental and social justice issues, and would like to help broaden Transition's work in these crucial areas, please download the job description and take a look at www.transitionnetwork.org for more information about Transition Network. And if you know any other candidates for the role, please forward on these details.
The initial funding for this post is for one year, but funding to continue the work will be actively sought. The location for the 4 day week post is decribed as 'flexible'. The deadline for applying is Friday 8th January 2010.  For the pdf of the Job Description and other information, check out Transition Network – Diversity Role Description
For more information contact Jo Coish: jo.coish@transitionnetwork.org