24 Jun 2010
Transition Network Issues Its First Ever Press Release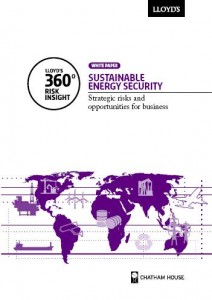 Amazing to think, but until last week, Transition Network has never actually produced even one single press release.  Such has been the level of media interest, that we had never proactively sought media coverage.  That all changed last week, when we produced our first press release in response to the Lloyds/Chatham House report about peak oil and climate change …  Thanks to Sasha for creating this, who knows, now we've got a feel for it, we might start banging them out every week!  Here's the press release in full….
PRESS RELEASE – For immediate release
Totnes, Devon, 18.06.10
Urgent action on energy security endorsed by major "mainstream" report.
Transition Network welcomes the Lloyd's / Chatham House 'Sustainable Energy Security' White Paper, which highlights critical issues surrounding energy vulnerabilities and risks for business.
These are the challenges which the Transition Network has been addressing for the last four years, recognising that business-as-usual is no longer an option.
Rob Hopkins, founder of the Transition movement, comments: "We can only address challenges of this scale if all sectors of society respond urgently. This groundbreaking report highlights the importance of a collaborative response from active citizens, communities, and businesses. The rapidly growing Transition movement is already pioneering the changes that are required worldwide.
The insurance industry was one of the first to recognise the risks of climate change and is now demonstrating continuing insight by acknowledging the critical strategic implications of resource scarcity and in particular peak oil."
The White Paper states that "businesses which prepare for and take advantage of the new energy reality will prosper" and continues "failure to do so could be catastrophic". The report concludes "energy security is now inseparable from the transition to a low-carbon economy…"
The Transition Network's approach brings innovative techniques for building resilience in the face of the global lack of energy security, and unlocking the potential of communities and organisations to prosper in uncertain times.
Transition Network recently formed a consulting division, Transition Training and Consulting (TTandC), specifically to help businesses, both private and public sector, to assess and reduce their energy and resource vulnerabilities.
TTandC is actively helping businesses and other organisations who wish to take on the challenges and opportunities that energy security represents. "It takes real vision and enterprise to move into unknown territory, and create the businesses of tomorrow today," said Fiona Ward of TTandC.  "The implication of this report is that there will be winners and losers as energy scarcity bites. The businesses that are acting now will be much more likely to succeed."
Hopkins added "This is the time for business to embrace the transition we all need to make.  Investment in renewable energy and 'intelligent' infrastructures is booming. This revolution presents huge opportunities for new business partnerships.
It's our assertion that communities need to be a central player in this process. The growing number of Transition initiatives nationwide illustrates how individuals are already taking responsibility this, combined with the impetus this report will create, is hugely hopeful."
Notes to editors:
The white paper: "Sustainable Energy Security – Strategic risks and opportunities for business" produced by Lloyds and Chatham House can be found here: www.chathamhouse.org.uk/publications/papers/view/-/id/891/
Transition Network is a charitable organisation established in 2007 to support community-led responses to peak oil, climate change and building resilience. www.transitionnetwork.org
There are now over 300 formal Transition Initiatives and many more in the earlier "mulling" stage worldwide. There are national Transition 'hub' organisations in 8 countries, including the US, Sweden, and in Scotland, which is funded by the Scottish Assembly.
Transition initiatives across the UK are setting up local food initiatives, locally owned energy companies, local currencies, energy efficiency projects, recognising that strengthening their local economy is key to their community's overall health.
Transition Training and Consulting (TTandC) is a social enterprise and a part of the Transition Network. It's remit is to help businesses and organisations to navigate the impacts of peak oil , climate change and economic pressure, while achieving triple bottom line success – financial, social/ethical and environmental. www.ttandc.org.uk
TTandC offers an Energy Resilience Assessments (ERA) and other services that calibrate vulnerability to energy shocks and subsequent disruption for businesses and looks at how to create strategies for building resilient businesses and organisations.
The Transition Books series, published by Green Books includes: Transition Handbook by Rob Hopkins, (2008) – voted the 5th most popular book MPs took on holiday with them in 2008 by Waterstone's survey; Transition Timeline by Shaun Chamberlin, (2009); Local Money – How to make it happen in your community by Peter North, (2010); Communities, Councils and a Low Carbon Future – What we can do if governments won't, Alexis Rowell, (2010); Transition in Action Totnes and District 2010 – An Energy Descent Plan by Jacqui Hodgson and Rob Hopkins (2010).
Totnes is the first Transition initiative in the UK to produce an 'Energy Descent Action Plan', a community-driven plan for the town to become oil-free within 20 years.  The comprehensive document looks not just at energy security, but at food, education, transport and much more.  Jonathan Porritt recently wrote of the Plan, "very few communities are as yet properly prepared for such changes, but this Action Plan for Totnes demonstrates exactly what can now be done".  The Plan can be viewed online in full at www.totnesedap.org.uk.
For further information contact: Sasha Nathanson  sasha@transitionnnetwork.org www.transitionnetwork.org