8 Jul 2010
Why Transition Culture has been a bit quiet lately…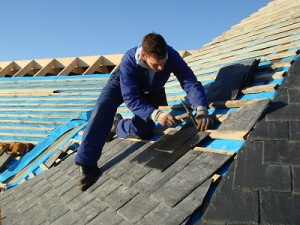 I am feeling very guilty about the infrequency of posts here, dear Transition Culture reader, and so wanted to explain my lack of regular blogging activity.  I am very close to finishing the PhD I have been doing over the last 3 years (alongside everything else), which is entitled "Localisation and resilience at the local level: the case of Transition Town Totnes (Devon, UK)".    A PhD, I am rapidly, and wearily, discovering, is rather like building a house.  When you build a house, you reach a stage where you think you are 90% done, walls up, all the slating done on the roof, windows in.  You soon find out though that you are only about halfway there, that all the fiddly bits and finishing things off take an inordinate amount of time.  So it is with a PhD.  I am aiming to hand it in by the end of this month, so am flat out tweaking, editing, cross-checking, throwing my hands up and wondering why I ever started it in the first place… .  It will be more widely available from mid-Autumn, but I thought for now you might at least like to see the Contents, to give you a taster of what's to come (click 'Read More' to see it).  I do hope it will be something that you will all find useful… Right, back to it…Contents.
Acknowledgements.
Author's Declaration..
Chapter 1. Introduction.

1.1.      The Background to this research..
1.2.      The Research Gap.
1.3.   Aims and Objectives.
1.4.      Structure.
Chapter 2.  Peak Oil, Climate Change and the Challenge of Energy Descent

2.1. Introduction.
2.2. Energy Use.
2.3. Peak Oil and Climate Change.
2.4.   Future Scenarios: Assessing the Scale of the Challenge.
2.4.1. Introduction.

2.4.2. The Scale of the Challenge.

2.4.3. The Concept of 'Energy Descent' .

2.4.4. Future Scenarios.

2.4.5. The Post Peak Scenarios Model.

2.5. Resilience.
2.5.1. What is Resilience?

2.5.2. What does resilience thinking contribute to sustainability?

2.5.3.  Does Resilience Mean Relocalisation?

2.5.4. Resilient to What?

2.5.5.  Measuring resilience.

2.5.6. Resilience and Communities.

2.5.7.  Government Views on Resilience.

2.5.8. Case Studies of Community Resilience.

2.5.9. Resilience as an Opportunity/Adaptive or Transformational Resilience.

2.6. Energy Descent – a Crisis or an Opportunity?
2.6.1. Introduction.

2.6.2. Relocalisation as a Possible Response to Peak Oil.

2.6.3.  Localisation.

2.6.4.  Critics of Localisation.

2.6.5.  The Transition movement as a positive response to energy descent.

2.7. Lessons from Behavioural Studies.
2.7.1. Introduction.

2.7.2. Insights from Behavioural Studies 1: why people don't change.

2.7.3. Insights from Behavioural Studies 2: w hy People Do Change.

2.8. Conclusion.
Chapter 3.  Methodology.

3.1.  Introduction.
3.2.  Aims of this Chapter.
3.3.  Case Study Approach.
3.3.1.  An Introduction to Totnes – the basis for this study.

3.4. Methods.
3.4.1. Qualitative and Quantitative Approaches.

3.4.2 Oral Histories.

3.4.3. Quantitative Questionnaire Surveys.

3.4.4.  In depth interviews with contemporary stakeholder groups.

3.4.5.  Focus Groups.

3.4.6. Public Participatory Tools.

3.5.  Data Analysis.
3.6.  Conclusions.
Chapter 4.  Transition Town Totnes: The Case Study.

4.1.  Introduction.
4.2. The Case Study: Why Totnes?
4.3  Totnes and District: some socioeconomic data.
4.4.  Totnes; a crucible of alternative culture?  Typical town or 'unique'?
4.5.  Transition Town Totnes, its inception, objectives and process.
4.6.  Reflexivity and Positionality.
4.7. Conclusions.
Chapter 5.  Meeting Basic Needs: Constraints and opportunities for the adoption of relocalised energy descent pathways in Totnes.

5.1.  Introduction.
5.2.  Attitudes to energy and relocalisation.
5.2.1.      Community Attitudes.

5.2.2.      Local Government Attitudes.

5.3.      The Practicalities of Relocalisation: the scale of the challenge of meeting basic needs .
5.3.1.      'Reflexive' and 'Unreflexive' Localism.

5.3.2.      Might Localism Better Meet Key Psychological Needs?

5.3.3.      The Localisation/Globalisation Tension.

5.3.4.      Beyond Economic Growth.

5.3.5.      Localisation and Local Economic Regeneration.

5.4.  Food:  Could Totnes Feed Itself?
5.4.1. Introduction.

5.4.2. Conceptualising Local Food Systems.

5.4.3. Empirical Modelling of Local Food Systems.

5.5.  Energy: Can Totnes power itself?
5.6.  Housing: Can Totnes house itself?
5.7. Transport.
5.8. Conclusions.
Chapter 6. Community Structures Required for Relocalisation.

6.1. Introduction.
6.2. Do existing political structures enable/support relocalisation?
6.2.1. Existing political structures in the area.

6.2.2. Shortcomings in the current system.

6.2.3. The Totnes Development Plan Document.

6.3. Governance for Transition.
6.3.1. 'Localism' or 'localisation'?  The national context.

6.3.2. Principles for Transition Local Government.

6.3.3. A Tentative Approach to Governing for Transition.

6.3.4. What Might Transition Local Government Look Like?

6.4.  Which stakeholders need to be involved?
6.4.1. The Challenges of Inclusion.

6.4.2. Other Stakeholders.

6.4.3.      Why Visions Matter?.

6.5.  Conclusions.
Chapter 7.  Resilience: a Gentle Descent or Emergency Preparedness? Finding the most practical direction for a community's efforts.

7.1. Introduction.
7.2. Heinberg's 'Powerdown/Building Lifeboats' debate.
7.3. What Levels of Resilience Were There Historically in Totnes?.
7.4.      Assessing Emotional/Personal Resilience.
7.4.1. Can Transition Facilitate Psychological Resilience?

7.4.2. Measuring happiness.

7.4.3. The Qualities of Human/Psychological Resilience.

7.4.4.  Community Scale Resilience.

7.5. 'Transition Together', 'Transition Streets' and the Totnes EDAP.
7.6. The concept of 'Resilience Indicators'.
7.7.  Social Enterprise: the key to stepping across from thinking to doing?
7.8. Transition Town Totnes's ability to create parallel public infrastructure.
7.9.      Conclusion.
Chapter 8.  To what extent can lessons learned from the Totnes case study inform similar debates on energy descent pathways in other localities?

8.1. Key Findings.
8.2. Lessons for Elsewhere.
8.3. My Positionality.
8.4.  Future research.
8.5. Final Remarks.
References.
Appendices.
Appendix 1.  Survey Questionnaire.
Appendix 2.  A Sample Transcribed Oral History Interview:  with Douglas Matthews from Staverton.
Appendix 3: Transcriptions from notes taken at World Cafe session, 'Can Totnes Feed Itself?' event, Methodist Hall, Totnes.
Appendix 4.  Powering Totnes Beyond Cheap Oil.  Notes from an Open Space Day on Energy.  Saturday 14th October 2006.
Appendix 5.  A Condensed History of Totnes.