1 Oct 2010
Transitions, Diverse Routes to Belonging – conference in Scotland Nov-2010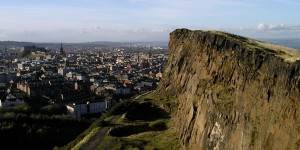 Missed the Transition Conference and can't wait till next year – or simply keen to delve deeply into understanding the wider movement of which Transition is a part?
Transition Scotland Support is hosting the Transitions, Diverse Routes to Belonging conference with the support of Transition Network and Edinburgh University. The conference is on the weekend of November 20th-21st (with overnight accommodation available from the 19th) and will be a chance to deepen and broaden our understanding, our alliances and our actions.  This conference is a truly international feast and will be a fantastic opportunity to see how Transition can make new alliances and work with the other movements and initiatives which are all aiming at reclaiming our creative, collaborative, place-based way of living.

You will work with a wide range of people: from Rob Hopkins sharing his latest thinking on pattern language and how it can be used as a powerful resource for change, Samuel Nnah and Justin Kenrick on connecting grassroots groups in Africa and Europe who are working on community rights and resilience in the face of climate change, to Knees Up, who help Londoners organise street parties as a way to build community. From Alastair MacIntosh on reconnecting with our own sense of being indigenous to Gemma Seth-Smith and Serge Marti on using film to work on climate change responses with indigenous peoples in Indonesia, and many many others. There will also be a 5-11 and 12-16 year olds programme from the fantastic Moving Sounds.
Tickets are available on a sliding price scale with accommodation priced to fit all budgets. To book your place go here. We look forward to seeing you and hope you will arrive in time to join our ceilidh on Friday evening!