6 Sep 2011
Competition Time! A beer-themed one with some great prizes!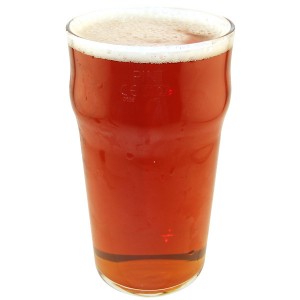 Yes, it's competition time again, and this time the theme is beer.  I am delighted to announce that we have one copy of the late David Fleming's genius lifework 'Lean Logic' (read glowing reviews here and here) and 10 copies of the new, much smaller, but quite brilliant "Rough Guide to Community Energy" to give away!  Fantastic.  This competition is inspired by the news that Transition Leytonstone have been working with Brodies, their local brewery, to produce 'Transition Ale', being brewed to celebrate their birthday.  Regular readers will know I am a huge fan of tales of local breweries using beer names to celebrate Transition developments in their community.  First off the blocks here were Transition Town Lewes, for whom local brewery Harveys brewed firstly 'Quids In' to celebrate the launch of the Lewes Pound, and more recently, 'Sunshine Ale', to celebrate the creation of the UK's first community solar power station.
In Topsham in Devon, Transition Topsham set up Topsham Ales, a community-owned brewery made possible by £35,000 in community-raised finance.  Their first beers go by the names of River, Mild Winter, The Mythe (see below).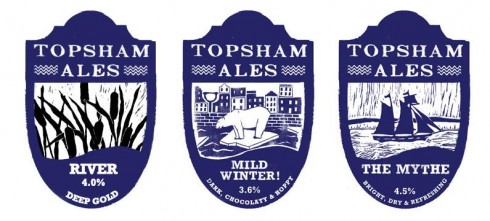 So, it is beer names that are the subject of this competition.  English brewing is renowned for its somewhat idiosyncratic beer names.  Some examples chosen at random include: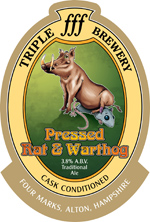 The Dog's Bollocks, Old Engine Oil, Side Pocket for a Toad, Tabatha the Knackered, Piddle in the Wind, Pressed Rat & Warthog, Theakston's Old Peculiar, Cross Buttock, Fursty Ferret, Golden Showers, Fiddler's Elbow, Old Speckled Hen, Arrogant Bastard.  I'm sure there are other equally oddly named ales on tap at a pub near you as we speak.  So, the Leytonstone beer is called 'Transition Ale', but what names might you come up with for a beer to celebrate your Transition initiative?
That's the competition. Email me (at rob (at) transitionculture.org) before midday on Friday 16th September with your suggestion for a name for a new local Transition beer, and the one that amuses us the most will win David Fleming's mighty tome, and the ten runners up will each get a copy of 'The Rough Guide to Community Energy'.  Can't say any fairer than that.  Get your thinking caps on…