14 May 2013
Transition … in pen and ink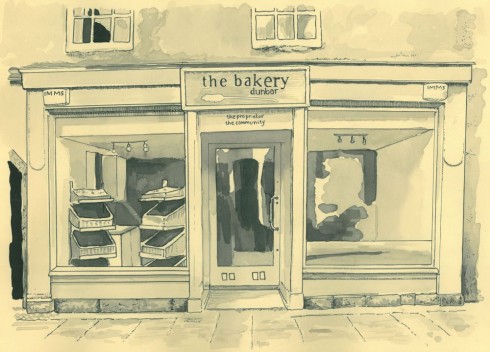 I have already posted a couple of articles that had to be left out of The Power of Just Doing Stuff, and there are more to follow.  Another thing left out of the book, due to not fitting with the design feel Green Books wanted the book to have, were four line drawings I did to go with some of the stories.  They are the result of several enjoyable evenings at the kitchen table with a pen, a paintbrush, and a bottle of ink.  Rather than just pop them in a folder under the bed, I thought I would share them with you (click on them and you can see them in more detail).  The first one, above, is of the Dunbar Bakery, set up by Sustaining Dunbar, a Transition initiative, following a community share offer.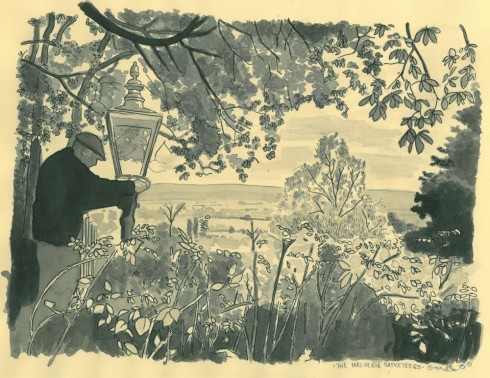 The second is of the Malvern Gasketeers, a project of Transition Malvern Hills.  The group surveyed and then refurbished all the town's 104 listed Victorian gas lamps, with new burners and mirrors, leading to a huge increase in light output, near-zero light pollution, a 70+ per cent reduction in gas use, operating cost and carbon footprint, and 80 per cent less maintenance requirements (they are maintained now by Lynn, the UK's first female fully-qualified gas lamp technician).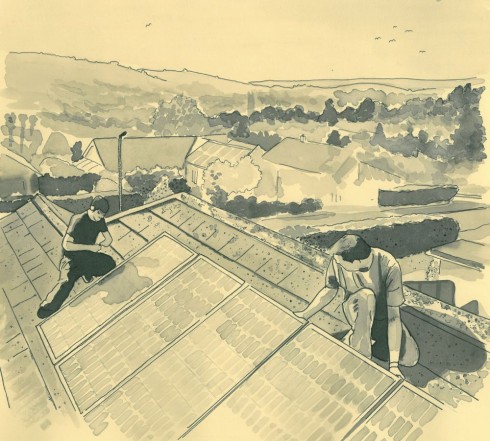 This is a picture of solar panels being installed as part of Transition Town Totnes' Transition Streets project.  On average, each of the almost 700 households who have taken part have saved 1.3 tonnes of CO2 (around £600), but in a survey, the key benefit most participants reported was "getting to know my neighbours". Transition Streets won the 2011 Ashden Award for Behaviour Change.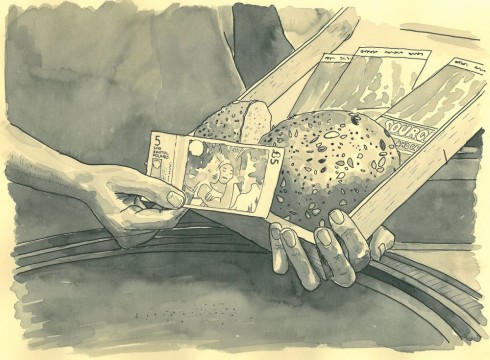 The Bristol Pound is the city's complementary currency.  In November 2012, George Ferguson, elected as Bristol's first Mayor, announced in his inaugural speech that he would be taking all of his salary in Bristol Pounds. Many hundreds of Bristol businesses now accept the currency, 270 being set up to received payment by text. Over £180,000 has been turned into Bristol Pounds, which it is estimated will turn into around £1.8 million's worth of economic activity. The opportunity for people to buy renewably generated energy using Bristol Pounds is currently in development.