Local Sustainable Homes – How to Make Them Happen in Your Community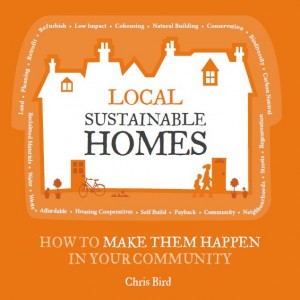 While the government talks about sustainable housing thousands of individuals, groups and organisations are busy turning their buildings and homes into low carbon exemplars, pushing the boundaries to cut carbon emissions far beyond government targets. Where are these examples we should all be learning from and how are they bringing sustainable housing closer in our communities? What are the obstacles to making sustainable housing the 'norm' rather than the rare exception? Which housing associations are building Passivhaus homes for the elderly and retrofitting existing houses with ground source heat pumps?
For UK orders:
£18.50
Europe:
£20.99
Rest of World:
£25.50
Local Sustainable Homes answers these questions and features inspiring examples of communities making housing more sustainable, offering advice for those wanting to follow in their footsteps. Covering everything from building a roundhouse in the woods to refurbishing council flats in Sheffield, developing an eco-cluster in rural Dorset and overcoming the psychological barriers to change, the book includes town profiles showing what has been achieved in Totnes, Stroud, Brighton and Sheffield.
The Author: Chris Bird has worked as a freelance journalist for 20 years, and has written about sustainable building for The Observer and SelfBuild & Design. He helps run the Building & Housing Group for Transition Town Totnes. Chris currently lives in a well-insulated home with solar thermal and PV panels in Totnes.
Transition Books/ Green Books
ISBN 978 1 900322 76 8
220mm x 220mm
224 pages in two colours
Paperback