9 Dec 2005
A Peak Oil University
As someone currently studying a PhD in a mainstream University after many years teaching using creative methods, I am only too aware of its shortcomings. The teaching is quite formal, and the emphasis is purely on the academic, not on rooting any of it in daily life. Sustainability and talk of education for life beyond oil is almost non-existant. The **Practical Sustainability** course I created in Kinsale was as close as I could get to the permaculture course I would always like to have done myself. In the context of mainstream Irish education it took many risks and broke much new ground, and its success far exceeded any expectations we may have had at the outset.
Imagine though, a University that you would study with anywhere in the world, that supported activists and earth-repairers, was able to issue Batchelors and Masters level degrees, and was built on principles of permaculture and the manifestation of a post-carbon world.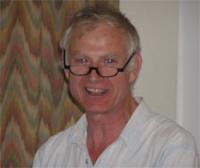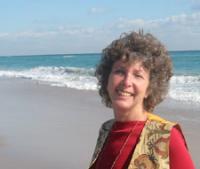 Thanks to the hard work of Andy Langford and Liora Adler, such an organisation now exists. Gaia University is now, after many months of hard work, almost ready to offer its first 2 International Masters of Science degrees, the first in the Regional Development of Gaia University, and the second in Integrative EcoSocial Design.
The first is a training for people who will become the University's teachers and supervisors around the world, the second, about which more information will shortly be posted, is *"a multi-disciplinary action learning approach, with potential specializations in any area of Regeneration eg. Permaculture, Ecovillage Design, Life Transitions, Natural Building, Peace Studies, Ecocities, Appropriate Technology, Traditional Wisdom, Eco- Health, Sustainable Economics, Bioregionalism, Natural Building, Social Communication, Integral Co-Creation, Art for Social Change as well as other self-designed programs based on student interests and the strategic needs of our partner networks"*.
Gaia offer the opportunity to study locally while supported by Gaia University Regional Centres. The work of Gaia is based on the principle of Action Learning, which is a new way of looking at learning, bringing people together to support each others learning. I have used Action Learning with permaculture Diploma students, and can attest to its effectiveness. If you are, say, involved in a localisation project, a permaculture or local economic development initiative, you can set up an Action Learning set and, supported by Gaia, both make your work more effective and be working towards degree level qualifications.
For many mid-sized towns such as Totnes, having their own University is impossible, given the conventional model requiring a huge amount of infrastructure and investment. Gaia is a lightweight approach, it can pop up anywhere, supporting earth-changing activities and the legitimacy of recognised qualifications offering the prospect of a change-oriented, solutions-focused, bioregional University.
Gaia University is just about to launch its first courses, have a look and support their deeply important work. An excellent article about it appears here.