31 Dec 2005
10 Books on Solutions for Energy Descent You Must Read in 2006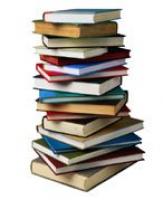 If I might be so presumptous as to suggest a few things you might like to read in the New Year…. here are 10 books I am really enjoying that you might find useful if you are interested in designing solutions for energy descent. They are things that I have found to be useful recently, either in part or as a whole, and I hope they prove to be of use to you. They are in no particular order, and there are many others that could have gone in here instead. I am told making lists is a peculiarly nerdy male thing to do, as in Nick Hornby's 'High Fidelity', but there you are. What to do. You might like to add below any others that you feel to be essential reads. Wishing you an abundant and peaceful New Year.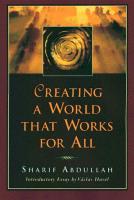 **1. Creating a World That Works All – Sharif Abdullah**
A very useful overview of designing transition processes to be inclusive. Packed with insights and practical approaches which will be very helpful when formulating the community involvement aspect of energy descent work. He argues that one of the indicators of the society we should be striving for is that everyone would be happy to swap places with anyone else. We clearly have a long way to go! Very readable and engaging, coming from a deeply compassionate place. Written pre-peak oil, but with much to offer.
**2. Energy Beyond Oil – Paul Mobbs**
Really, if you haven't read this yet, it's time to get a copy. Utterly indispensable, forget your Kunstlers and your Savinars, this is the UK's peak oil book, setting out just what peak oil will mean for us. Full of facts and figures, he patiently builds his case and argues that our only hope for a liveable future is a combination of far-reaching energy conservation and renewables. Essential.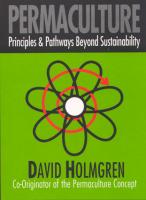 **3. Permaculture – pathways and principles beyond sustainability – David Holmgren**
Quite simply the most important and far reaching book written in the last 15 years. I often liken it to a really rich chocolate cake, it is very dense and rich, and you have to take it in thin slices and then go and lie down and digest them for a while, but it is wonderful stuff. A little Holmgren goes a long way. Positions permaculture as the design approach for a peak oil world, the essential tool kit for energy descent.
**4. The Tao of Democracy – Tom Atlee**
Develops Atlee's theory of Co-Intelligence, that in order to engage a community in a change process (such as energy descent work) you need to first of all build the collective intelligence. Atlee offers a range to tools for achieving this, and writes very passionately about how change occurs and can be facilitated.
**5. My Name is Chellis and I'm In Recovery from Western Civilisation – Chellis Glendinning.**
To be honest I haven't read this yet, but I have it by my bed and it is next on the list. Explores the relationship between addiction and the ecological crisis, looking at herself and the many ways in which she is addicted to civilisation. Deeply honest, she seeks answers and tools for re-empowerment in deep ecology, trauma theory and Native American wisdom.
**6. Greenspirit – Albert La Chance.**
La Chance diagnoses the problems affecting civilisation as those of addiction, a deep psychological, spiritual and physical illness. In order to address it, he takes Alcoholics Anonymous' Twelve Steps Recovery Programme and rewrites it to address the problems. It also addresses how to apply these steps and offers some very useful tools for helping to free communities from their addictive patterns. A bit too 'spiritual' for some, but the first book I know of to really address the addiction aspect of sustainability work. I think it is out of print now, I got my copy used via. Amazon (that great sustainable business…) used books. LaChance has a book called Cultural Addiction: The Greenspirit Guide to Recovery, which looks like an updated version of Greenspirit, but it's hard to tell if it is that or if it is a completely new book.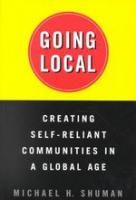 **7. Going Local – creating self reliant communities in a global age – Michael Shuman.**
The best book on the practicalities of localisation, until 'Relocalise Now!' comes out. Written very much from a US perspective, not all of it is relevant to the UK or Ireland, but many of the ideas and approaches do. Clearly and practically written, this is essential reading on economic relocalisation.
**8. Living in the Cracks – a look at rural social enterprises in Britain and the Czech Republic – Nadia Johanisova**
A very useful round up of businesses in the UK and the Czech Republic that are committed to some wider ethical goal. Includes co-ops, community businesses, and many other models that are honestly described in terms of their successes and failures. From their experience you can learn a good deal. Very inspiring.
**9. Coming Back to Life. Joanna Macy and Molly Young Brown**
Macy sees peak oil as one of the catalysts for what she calls 'The Great Turning'. Addresses her concepts of despair and empowerment, and adds a whole new depth to the question of how we should be preparing for life beyond oil. One of the key books on moving forward, with many practical exercises to use with groups.
**10. Decentalising Power – Greenpeace**
A recent report from Greenpeace which looks at the case for decentralising our power supplies. Only a few pages long but packed with information, this is a very powerful piece of work. Its diagram showing how much energy the national grid wastes is sobering, and should, just on its own, be a sufficient case for a complete rethink of our energy system. The ideal companion to the New Economics Foundation's Mirage and Oasis report which came out earlier this year. 'Decentralising Power' can be downloaded for free here.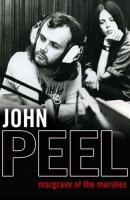 **…and one entirely unrelated bonus extra… John Peel -Margrave of the Marshes**
Utterly unrelated to any of the above, but just something else I am reading which is rather wonderful. John Peel was the Last Great Englishman, the only public figure whose recent death truly saddened me. I grew up listening to his radio programme, he introduced me to much of the music that I still love now. Often portrayed as miserable, he was in fact deeply humorous with a dry yet compassionate take on the world. He had only written half of this before he died, his wife Sheila finishes it off, with her own insights and stories about him. In turns hilariously funny, achingly sad and deeply absorbing.