30 Jan 2006
Nuclear vs. Wind Farms Debate – rather misses the point.
On Radio 4's Any Questions last week (for those of you from outside the UK it is a political questions and answers type show with leading politicians on the panel), the issue came up of whether nuclear power was the way forward for the UK. The panel included Micheal Meacher and the dreadful Sir Bernard Ingham, who was Mrs Thatcher's press secretary, and who for me embodies the true face of the British Conservative Party, rather than the few young and trendy green leaning Tories who David Cameron is now claiming represent his new 'compassionate conservatism'.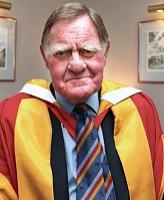 The discussion went as follows. Ingham (right) said we have to go nuclear, there is no other choice and anyone believing otherwise was dreaming. Nuclear, he said, is safe and is our only option.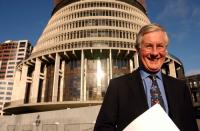 Meacher (left) said that nuclear was too expensive, too dangerous, and that renewables could provide for our needs. He didn't talk about peak oil, which was disappointing seeing as he has often spoken at peak oil conferences and seems well informed on the subject. Ingham came back at him and said that anyone who promoted the view that renewables could power the UK was an 'enemy of the people' (to stunned gasps from some of the audience).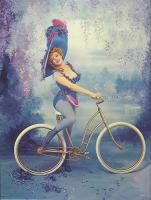 On the same day as this programme went out, The Times, rarely a place for enlightening thought, published an article called "Transport experts have seen the future, and it's got pedals" by Ben Webster. It quoted Sir David King, the Government's chief scientific adviser as saying;
>"I think it is very likely that as we move forward, the implications of energy provision mean we are going to see less demand for transport. People could not count on being able to travel in 2055 as much as they did today and would have to find other ways to have satisfactory lifestyles