30 May 2006
12 Suggestions of Insightful Reading for Designers of Energy Descent Pathways…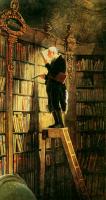 I am currently in full-on bookworm mode, up to my neck in books and papers, attempting to write my dissertation about tools for community planning for energy descent (due in September). Therefore, this might be a good time to reflect on some of the gems I've come across recently. The last list of books I did was around Christmas, and many people enjoyed it and wrote to me to that effect, apart from the person who commented on the site that it was a "weak little list", and that its "uninformed reviews are rife with typos". Oh well, you can't please everyone..
So here is a new list. They are not in any particular order, and very few of them have anything to do with peak oil *per se*, rather they reflect some of the odd avenues I am exploring for pieces of the puzzle we might need for designing community solutions to it.
Find Your Power: Boost Your Inner Strengths, Break Through Blocks and Achieve Inspired Action
Dr. Chris Johnstone.
This is a very interesting new book, which is written as a self-help book, but which contains a great deal of use to energy descent work. Chris takes peak oil as one of the challenges we need to face, and offers a number of tools through which we can unlock our inner power and strength in order to be able to rise to the challenge. He offers a toolkit of strategies for finding our personal power in order to overcome challenges. A very powerful book, and the section on responding to peak oil contain a wealth of insights.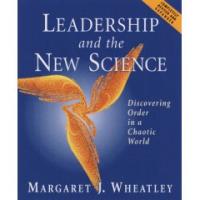 Leadership and the New Science – Finding Order in a Chaotic World
Margaret J. Wheatley.
Fascinating insight into the way that the new understanding of science through systems thinking is informing the facilitation of change within organisations and communities. Offers a very clear overview of systems thinking and complexity theory and then draws lessons and insights of relevance in the facilitation of change. A seminal work.
Bringing Life to Organizational Change
Margaret J. Wheatley & Myron Kellner-Rogers.
A free article on Margaret Wheatley's website (one of many) that offers an overview of some of the ideas elaborated in the above book. A fascinating article, packed with wisdom, and built around a set of four principles she draws from complexity theory and applies to organisations/communities. She addresses head on why most attempts to facilitate change don't work. This is essential reading for energy descent activists.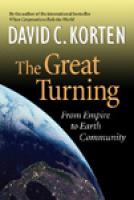 The Great Turning, From Empire to Earth Community
David C.Korten.
I mention this book because of what it is called and who it is by and what it is trying to say, but I must confess that, unlike many other bloggers out there who are raving about it, I found it somewhat disappointing. I found myself skimming through his sections on history, looking for the meaty stuff on how to actually bring about the Great Turning. I found very little, but every now and then some great sections of writing would pop out at me, such as;
> "some critics will surely complain that "Korten wants to change everything