3 Oct 2006
Communities, Refuges, and Refuge-Communities – a Survivalist Response by Zachary Nowak.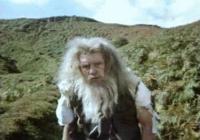 *My response to Zachary's recent article generated more comments than any other previous piece on **Transition Culture**. I will write something about all that soon, but in the meantime, he has written a thoughtful piece restating his thoughts and his position on all this. I am delighted that he has chosen this as the venue to publish it. It is a very honest piece, and one which, if the last one is anything to go by, you will enjoy commenting on!*
**Communities, Refuges, and Refuge-Communities by Zachary Nowak.**
A few weeks ago I wrote an article called Preparing For A Crash: Nuts and Bolts. In addition to a lengthier-than-normal comment from the editors of Energy Bulletin (one that seemed more like a disclaimer for having published it than a comment), the piece provoked a thoughtful-if-scathing critique from the creator of the website Transition Culture, Rob Hopkins. His blog in turn attracted a number of comments from readers and based on that and a few emails exchanged with some of the readers and with Rob himself, I decided to write another essay to make my position a little clearer.
The theme of my original essay was essentially preparation for the worst-case Peak Oil scenario. I think I can say quite safely that this is a topic that most peakniks prefer to avoid. It's much easier psychologically, I suppose, to muse about proven reserves and drilling rig counts than to look at the second part of the following equation: "Given x, then …