22 Mar 2008
Rowan's Findhorn Blog Day One.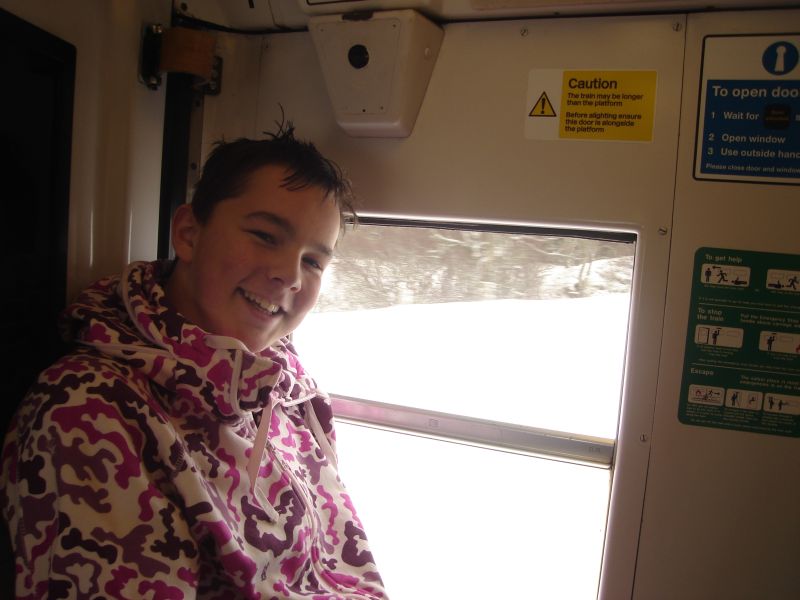 This blog will come out every day to inform you all about my trip at Findhorn (an eco village jobby in Scotland).
My day started in snow for me and my dad had taken the night train from London to Inverness, as I was woken by a young Scottish bloke knocking on my door trying to hand me a paper cup of hot water and a small bag with "tastes like real tea" on the side, by the way it did not in fact it tasted like any thing but tea.
As I gazed out of the window at the glimmering snow I was looking forward to 8 days of snow fights and skiing on a hillside, unfortunately so far the closest we have had to snow was some giant pieces of hail, for after we changed trains and headed towards Forres the snow seemed to melt around us, and by the time we arrived at Forres to be picked up by Carin we stepped out on to a dry but extremely chilly platform and there wasn't a snow flake in sight.
As we drove toward Findhorn I spotted 4 wind turbines on the horizon, as we drove up a twisting lane towards the village a massive plane called The Tornado soared overhead with a deafening roar, this is how I discovered the whereabouts of the Air force base. We quickly pulled into the village, parked, stepped out of the car, and where instantly frozen, well not quite true but trust me IT WAS COLD.
We were shown to our lodgings, a lovely room for two in a small cottage with all the other "VIPs". We then got a tour around the village which truly is an amazing place with some seriously lush houses. We then headed to the first session, which I don't want to go into detail about, but um lets just say we walked around in a spiral, took our shoes off and sang a song, not really my thingK, this session was a bit to "hippie"for me but I am told that I won't be subject to that many sweaty feet again, at least not until I get back to KEVICC.