30 Apr 2008
Borrowing Money to Enable Transition? That's Dangerous!
I spoke at the weekend at the Triodos Bank AGM in Bristol, an excellent day with an interesting mix of speakers, some great stalls and lots of people who wanted to buy Transition Handbooks (thereby saving my having to lug them all home again). I was speaking in the same session with Patrick Holden of the Soil Association, and Patrick spoke very powerfully of his own attempts at Transitioning his life. Near the end of his talk, he raised a very interesting point which I wanted to explore up here at Transition Culture. He referred to a book that he reads with his youngest son called 'That's Dangerous!'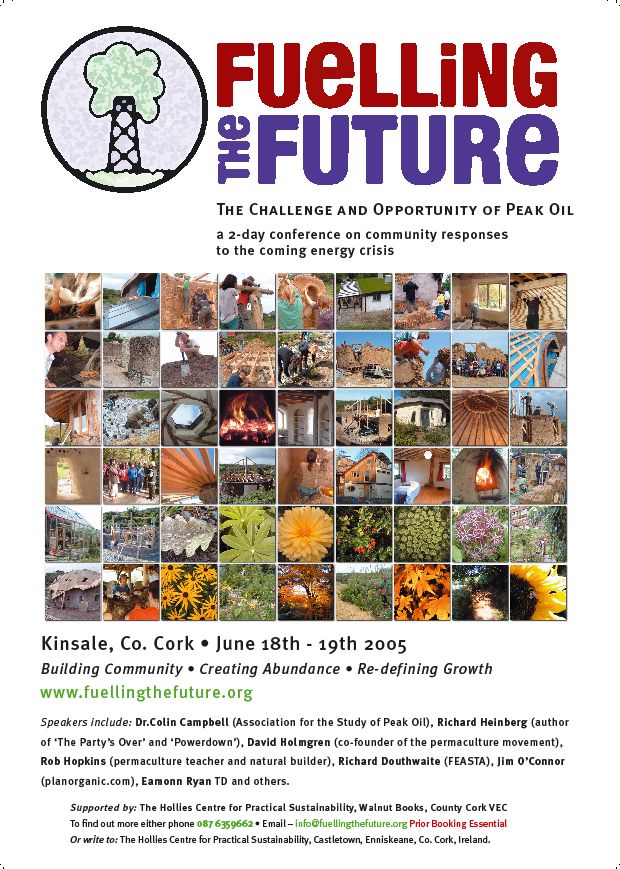 Patrick's point was about the dilemma of going into debt in order, in the long run, to make oneself more resilient in the face of peak oil and recession. He spoke about how when he first heard me talk about peak oil, I gave him a copy of the booklet we did for the Fuelling the Future conference in Kinsale in 2005, which had a section called "10 Things to do when you get home from FTF to prepare for a Post-Carbon future". Number 3 was "Get Out of Debt". It read;
"When the shortage of oil starts to hit home the economy will enter a very difficult period. It will not be a good time to owe large amounts of money to a bank. Take a look at your situation, to what extent do you live on credit? If you have a large house, could you make do with a smaller one, and reduce your repayments? Make getting out of debt a family priority and use it as an opportunity to simplify your lifestyle".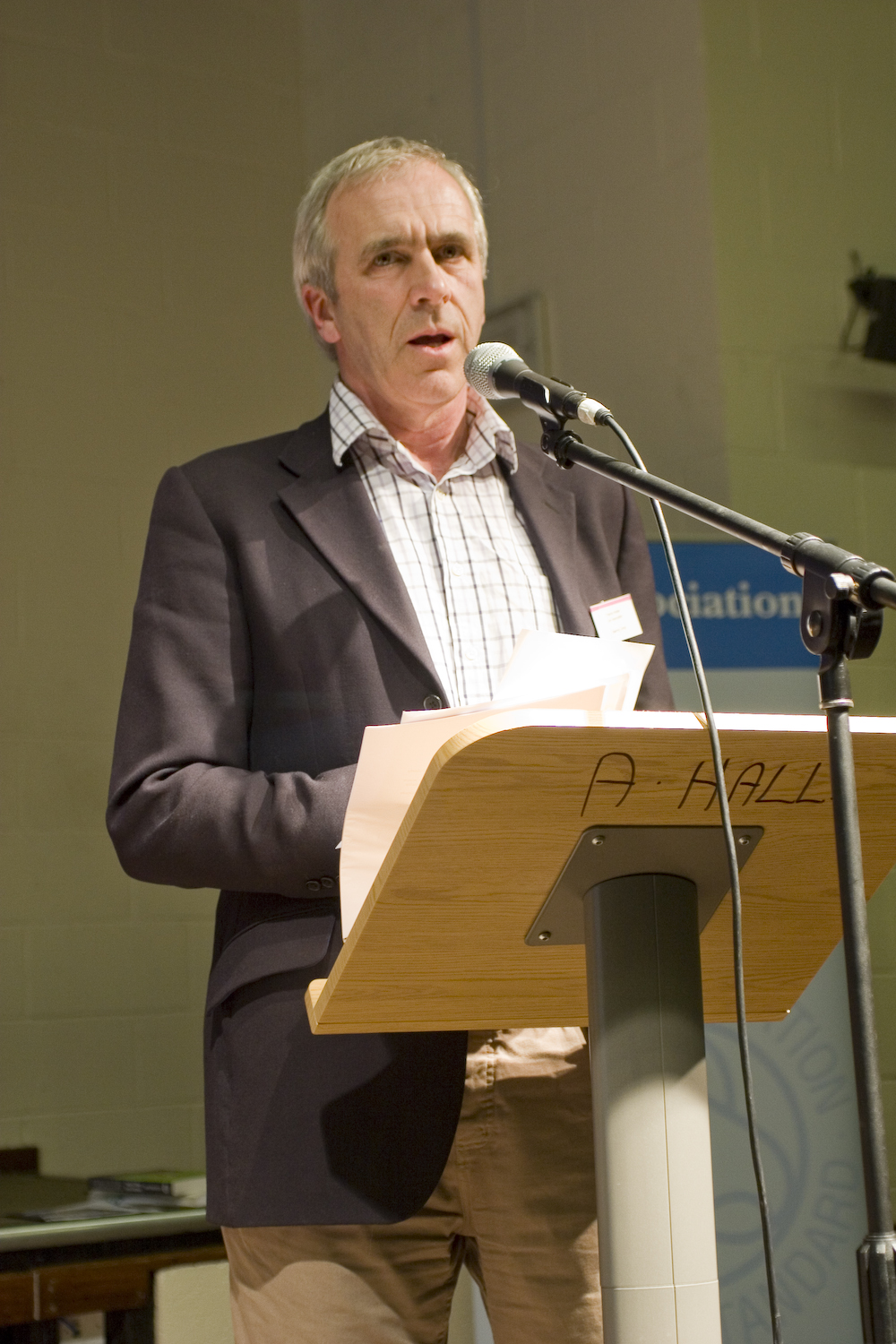 When Patrick got home and sat with his family and took a stark look at how his farm operated, how energy dependent it was, and how dependent on transport and distant wholesalers it was, he began to draw up a plan for the Transitioning of his farm. This has so far included moving from selling milk to his son and daughter-in-law returning to the farm and starting to make cheese from the milk (reducing the weight to be transported by 90%), focusing more on local markets, looking at options for renewables and making the whole operation more energy efficient. He tells some of his story in the BBC programme below;
Part Two ¦ Part Three ¦ Part Four
The reality is that in order to do this, to build the farm's long term resilience, requires money, money which needs to be borrowed from somewhere. This was the point at which Patrick talked about 'That's Dangerous'. It is a book for kids about what not to do… "putting your tongue in an electric socket, THAT'S DANGEROUS!", "sitting in front of a moving vehicle, THAT'S DANGEROUS!", that kind of thing. To this, Patrick added a new one; "lending money to Patrick Holden, THAT'S DANGEROUS!". Lending money to a business already in debt that wants to borrow more money in order to take radical steps in an uncertain economic world.
It is an interesting dilemma, one I am also facing personally in a much lesser scale as I look to put solar panels on my house as part of the Transition Town Totnes Solar Hot Water Challenge. Money is tight, do we borrow more in order to do it? I also want to build a chicken greenhouse, and start to work my way through our 'make your house zero-carbon' plan a colleague drew up for us recently. Patrick's point to the Triodos Bank was that those of us who want to get further into debt in order to become more resilient could be seen as the green movement's equivalent of the sub-prime market.
What is needed are lenders, such as Triodos, Ecology Building Society, and to some extent the Co-operative Bank, who at least appreciate the thinking behind such proposals. The other option is that we lend money to each other. I was impressed the other day by a website called Zopa.com. "Zopa" stands for 'Zone of Possible Agreement', defined on their website as "the overlap between one person's bottom line (the lowest they're prepared to get for something) and another person's top line (the most they're prepared to give for something). If there's no Zopa, there's no deal".
You can find a very thorough list of Zopa FAQs here. It is a form of Social Lending, where people get together and lend to each other, sidestepping the banks. Have a look around on the website and see how it works. Struck me as an excellent tool for funding our personal Transitions, where those of us with a few bob spare can support those of us who need a few quid for things. It is something we need to think about.
Thinking about all this brought to my mind the Hirsch Report. In its famous opening paragraph it states;
"The peaking of world oil production presents the U.S. and the world with an unprecedented risk management problem. As peaking is approached, liquid fuel prices and price volatility will increase dramatically, and, without timely mitigation, the economic, social, and political costs will be unprecedented. Viable mitigation options exist on both the supply and demand sides, but to have substantial impact, they must be initiated more than a decade in advance of peaking."
What I hadn't really thought about before was the fact that once we get beyond the peak, much of what we need to do will get more and more expensive, indeed in some cases, increasingly unfeasible. It is one thing to argue that practically we needed to have started this Transition 10 or ideally 20 years ago, but the reality is that once we go beyond the peak, the sharp rise in prices, the economic tightening and the increase in the expense of transportation will make these things harder to do. There will never be a less expensive time to retrofit, to fit renewables, to install essential infrastructure. Indeed from the recent quotes I have had for solar panels, it would have been considerably cheaper to have bought them last year.
One insight into this came from the ever-eloquent Nate Hagens in an article on OilDrum.com, where he observed that "The Grangemouth refinery shutdown has apparently caused work on a new wind farm in Scotland to shut down for lack of diesel fuel". I'm sure that high oil prices will lead to many other such stories.
So, one could argue that delaying starting work on peak-proofing our lives is actually what's dangerous, rather than borrowing the money, when we take our future savings of much more expensive oil and gas into account. It's an interesting dilemma, one for which I have no answers, but I'd be interested to hear your thoughts.