23 May 2009
My Conference – Jennifer Gray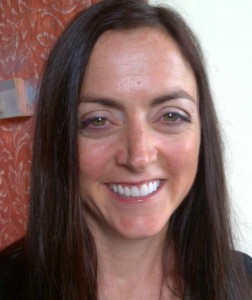 The most frustrating thing about being here is not being able to participate in 11 workshops and 33 open space events that are taking place EVERY day. Talk about information overload. I'm totally Transitioned out, and we're only halfway through. There are over 400 people here, and I want to talk with each and every one of them. It's inspiring, encouraging, overwhelming and exhausting. Everything all rolled into one and more. A Transition roller coaster of a ride.
This morning I sat through the Energy Descent Planning workshop in the Grand Hall. Thankfully someone opened the curtains in the room, so I could actually see my neighbours. Yesterday we were kept in the dark.
The EDAP is the meat and potatoes of Transition. Or should I say, the lentils and rice. The main meal. And I'm hungry, fairly ravenous as a matter of fact, so it was good to get my teeth into something substantial. One of the parts that stuck out for me was hearing about Forest Row's EDAP process being mostly about managing RELATIONSHIPS between people. That's something I've experienced time and time again, both in Transition Penwith and now in Transition US.
Working with people is not to be underestimated in any Transition process. Effective communication, collaboration and conflict resolution – these are the building blocks of community, the bread and butter (might aswell keep up the food metaphors since lunch break is coming up, and what a feast it is for us food-challenged folk with wheat-free, sugar-free vegan nosh).
People skills, the softer side of Transition, the heart and soul element, are sorely needed in these times of transition. Fortunately, the Transition Movement has got them on the plate, next to the peas and carrots, and we are well equipped to begin building our EDAPs on a full stomach.
And so, to lunch….