1 Jul 2009
What Employment Opportunities Arise from Embracing Transition?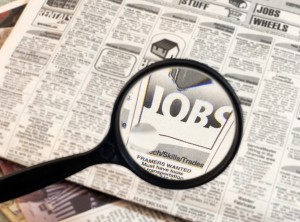 As part of the Totnes EDAP, we are creating this table (below), by way of illustrating the wealth of new employment possibilities that could be created in a community that seriously embraces the potential of Transition. There will of course be hundreds of things we have neglected to include. In the light of the continued 'sharp contraction' of the UK economy, we are arguing that the only way the area can revive its fortunes will be via. the Transition approach. One of the perks of doing Transition Culture is the ability to run work in progress by you to get your thoughts and input, and to have things that I hadn't thought of pointed out to me. Please post your thoughts and additional livelihood opportunities below. Thanks.
Employment Opportunities for a Post-Peak Oil Totnes and District
Employment Sector
Industry Type
Opportunities for Economic Development
Food Production/Land Use
Organic Farming
Farm workers, research and innovation, value adding and processing, retail, Community Supported Agriculture initiatives
Textile Production
Farming, processing, manufacturing
Organic Food Production
Training, freshwater aquaculture, organic gourmet mushroom production for food and medicines, intensive market gardening
Forestry
Timber for construction and a variety of uses, sawdust for mushroom cultivation, charcoal, wood gasification, coppice products, saps, tannin, bark mulch, education, training, food crops, fibre
Urban Agriculture
Co-ordination, land access provision, edible landscaping consultancy, online tools for linking growers and consumers, large potential for commercial production, plant nurseries and propagation
Gleaning
Apple harvesting and pressing, hedgerow drinks and other products, education
Agroforestry systems
Design consultancy, planting and ongoing management, selling of wide range of produce, long term enhanced timber value, courses, publications, research
Schools
Edible landscaping, teaching, Education for Sustainable Development, food growing training, apprenticeships, bespoke Transition training programmes
Manufacturing and Processing
Recycling
Salvaging building materials, processing and reclaiming materials (bricks, timber etc), making insulation from waste paper, glass bottles into insulation
Sustainable Industry
Renewable energy technologies manufacturing and installing, technology systems,
Repair
Extending the life of machinery, building for durability
Fabric
Processing of locally produced fabric, hemp, flax etc, making a range of clothing for retail, and repairs
Scavenging
Materials reuse, refurbishing, resale to low-income families
Services
Healthcare
Holistic healthcare, research into effective herbal medicines, local herb growing and processing, training for doctors, apothecaries, nutritional advice
Energy
Home insulation advice, energy monitoring, energy efficient devices, investment co-ordinators, sale of energy to grid or decentralised energy systems, producing wood chip/pellets for boilers, Energy Resilience Analyses for businesses
Compost Management
Collecting, Managing, Training, Distribution, Education, potential links to urban food production
Information Technology
Creation of effective software systems for energy management, carbon footprinting and much more
Hospice services / bereavement
Hospice services, supporting families who keep relatives at home, green burials
Financial Investment
Credit Unions, local currencies, mechanisms whereby people can invest with confidence into their community, Green Bonds, crowd funding
Government
Councils
Opportunity to organise efforts throughout region, and parishes
Researchers
Opportunity to gather information from the many projects and enterprises underway.
Education and Design
Educators
Wide range of opportunities for supporting 'The Great Reskilling', developing Distance Learning programmes, training for professionals
Sustainable Designers
Landscape architects specialising in edible landscaping, zero carbon buildings
The Arts
Art projects documenting the Transition, installations, exhibitions, public art workshops, local recording studios, storytelling
Transition Consulting
Working with businesses on energy audits, resilience plans, a range of future-proofing strategies
Personal / Group Support
Counselling
Personal 'Transition Counselling', group support, community processes
Citizens Advice
Debt advice, housing advice, financial management skills, debt scheduling
Outplacement/Redundancy Support
Support, retraining, ongoing support and training
Media
Print media
Local newspapers, small print run books on different aspects of the Transition
Internet
Online retailing systems for local markets
Film media
Online TV channels documenting inspiring examples of Transition in Action
Construction
Reskilling
Retraining builders to use local materials and green building techniques, improving awareness around energy efficiency in building, setting up local construction companies
Materials
Creating local natural building materials, clay plasters, timber, lime, straw, hemp etc. Growing, processing, distribution, retail etc. Locally made wallpaper.
Architects
Specialists in passiv haus building, local materials, retrofit advice
Transportation
Low energy vehicle fleets
Marketing, maintaining, renting, chauffeuring
Bicycles
Selling, servicing, maintenance training, rental
Rickshaws
Importing, servicing, taxi service, weddings etc.
Biodiesel
Sourcing, processing, selling, training and advice
Biomethane/Electric vehicles
Fleet management, sales, leasing, car clubs
This chart is based on and expanded from Chen, Y., Deines, M., Fleischmann,H., Reed, S. & Swick, I. (2007) Transforming Urban Environments for a Post-Peak Oil Future: a vision plan for the city of San Buenaventura. City of San Buenaventura.