11 Feb 2010
A Round-up of What's Happening out in the World of Transition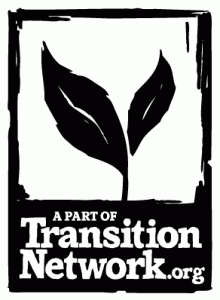 We haven't done one of these for a while, so here, thanks to the marvel that is Google Alerts, is a taste of some of things underway out there in Transition-land.  For more regular and formal updates you can subscribe to Transition Network News, but these irregular digests offer a more informal and random insight into what you are up to.  Congratulations to Transition Horncastle for being selected to compete in the British Gas Green Streets project, which could win them £100,000 to spend on a local environmental project if they are the best at achieving the Green Streets project's objectives. And well done TT West Kirby for being awarded funds for their Youth Inclusion Project. Congratulations also to TT Kingston for their Green Guardian award and TN's Shaun Chamberlin's Green Champion award, both sponsored by the Kingston Guardian newspaper and the local council.
There have been lots of exciting local events to get involved in. Transition Town Brixton cooked up some seasonal cabbage recipes for their 'I hate cabbage' event at Brixton Village market's 'Tasty January'. So does everyone in Brixton now love cabbage?…  Transition Town Clitheroe is planning to make the town's flower beds into edible vegetable patches for all to share. And here's a lovely post to cheer us on the way to Spring, with some positive thoughts about getting stuck into the garden already and growing more food. Even the local council is helping by opening up local growing spaces for community gardening. And we look forward to hearing about Transition Chester's January weekend festival.
In the US, towns are rushing to make the Transition to low-carbon communities including TT Berea, which has started a community campaign of '50×25' to reduce its energy use by 50%, and also get 50% of its food and energy from local sources, all by 2025…and Transition Reno kicks off with action on awareness raising. Also in the US, there's a Transition Farm (not official) in North Carolina, with a little film to enjoy as well… and TT Charlotte together with the Energy Committees of Charlotte and Shelbourne are working with Efficiency Vermont to bring a new energy-saving program to local residents. And from Canada, we have a little movie all about some of the wonderful activities that Transition groups in Calgary are up to.
Over in Oz, TT Baroondara is enjoying summer berry harvesting, while TT Hervey Bay and Hervey Bay Seedsavers Bank have given gifts of pidgeon pea seeds to local residents to encourage them to transition their gardens into food production as a way of reducing the region's carbon output. In February, Sonya of TT Sunshine Coast will formally deliver Australia's first Energy Descent Action Plan to their regional council, while TT Sunshine Coast and TT Kurilpa have been active at the Woodford Folk Festival to raise awareness about Transition Towns and encourage more people to join.
My thanks to Helen for pulling this together.