6 Dec 2011
Transition: Thrive – our new Sustaining Momentum course has its first outing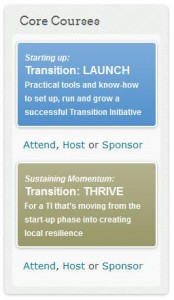 Transition Training has developed a new 2-day course for Transition initiatives who have been going for some time, called 'Transition: Thrive'.  It had its first pilot a couple of weeks ago, and in this guest post, trainer Naresh Giangrande reflects on how it went, and what learnings  are helping to shape its further evolution.

How well is Transition going in the UK? Is it succeeding, failing or something in between? Is there anything we can do about it when it isn't going well? How can we help functional Transition initiatives take their next steps in a training? Last weekend,  twenty six dedicated pioneers took the plunge, confronted their inner daemons and came along for a roller coaster ride of a weekend in Totnes, UK.  Along the way we shared our hopes and dreams -and nightmares doing this thing called Transition. I am curious how many reading this might identify with the feelings, and experiences described!
These brave souls were all doing Transition in their communities.  Those Transition initiatives (TIs) were, I suggest, in one of three places:
Going well, and wondering what can we do next?
Ticking over reasonably well, and needing some input on how to go to the next level, for instance how to get more people involved.
Collapsed or confronting crisis and wanting to know how to recover from this.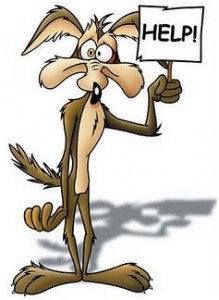 Jenny McKewan  and I designed what we felt was a programme rich in both process and practical ways forward in order to address  the diverse needs listed above. We wrapped the training in an appreciative inquiry  (more on this below). We also encouraged the group to share their expertise and learn from each other. We had many very knowledgeable people who held sessions on:
communicating about climate change to the most intractable audience
another who took people though how to use social media like twitter and facebook, blogs etc, and
one of our trainers, Mandy Dean  who stepped in with a session on Open Space as a community engagement tool.
Open Space Technology was mentioned, by one TI who used it many times, as over and over proving its worth in generating ideas and moving projects forward.  Jenny also taught a break out session on groups and the creative use of conflict, and I did one on our economic blueprint for a relocalised economy and the REconomy project.  We also created a Test your ability to respond to change game, and told our stories using the Transition Ingredients cards.
The feeling of this course was very different to our original training, Transition: Launch.  In Launch people are new to Transition and there is lots to do and participants go away generally happy having learned a lot. Our participants this weekend, most being Transition veterans, have been at the coal face of Transition for a while. I felt expressions of anger, distrust in the Transition method, personal pain at how hard Transition was sometimes, as well as being full of successes and the satisfaction of facilitating others to proactively engage with fundamental change. Participants also had more specific needs like help with social enterprise models and specific projects that they were undertaking. Sunday morning became particularly 'hot' as another issue surfaced that we commonly find amongst Transition groups as well as in our training; the inner/outer dilemma.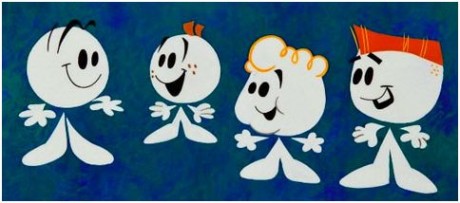 Some felt that we were placing too much emphasis on the process side of the weekend. We were introducing a method called Appreciative Inquiry, AI for short. It feels like a very good fit for Transition groups as it uses a process of 'Discovery' to find out what has been working well and then helps us to figure out how to do more of that. This is in contrast to a conventional change management approach that focuses on problems and finds ways to overcome them. Many groups and businesses have used this approach to great effect, Project Lyttleton in New Zealand is one of them,  who have built solid community resilience in a short period of time, and who places the AI approach at the heart of everything they do.
Appreciative Inquiry is a good example of an 'inner' transition method that helps achieve tangible, practical results. This weekend, and it commonly happens in Transition groups, some found the process side-  'navel gazing', group building, and other such 'new age' tomfoolery- uncomfortable and pointless.
However it's been my experience that  attention to how a group is working for instance, which is often hidden especially to those who are antithetical to this way of working, makes groups welcoming, effective, and convivial places to work. It also helps us to pay attention to our underlying feelings which can easily undermine our personal health and well being (as we become more aware of the un-sustainability of business as usual). Conversely, Visioning, Creating a space for Inner Transition,Running effective meetings, Personal resilience and many other ingredients of Transition testify to the importance of this side of the process.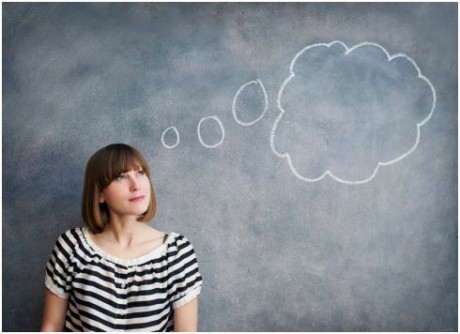 We make an effort to weave both the inner and the outer into Transition Training, and are aware of the sensitivities of many who wouldn't wish do process. However it is also our experience that the chance to explore the inner side of things in a spirit of cooperation and safety (we never make anyone in a training do anything they don't want to do, it is always an invitation), can be deeply nourishing and life enhancing. It is one of the things that makes Transition such an effective process. We solved this inner/outer dilemma on the second day by facilitating different streams, and enabling people to focus on the stream they felt most important to them.
It is our intention that Transition: Thrive will be a valuable tool in enabling TIs to function as effectively as they can. It will also enable those who are having difficulty to find ways to overcome those difficulties and flourish. And it will continue to provide a platform for Transitioners to find their next steps and network with those facing similar challenges.
I was profoundly inspired by our participants this weekend who despite the difficulties in their TIs and the increasing desperation of our times, showed up ready move on. I honour their courage and determination, it touched me deeply.  Our purpose in Transition Training is to support those doing Transition. We will continue to stand beside transition folk and do all we can to enable learning, provide connection and communication, and inspire with transformative, experiential learning.
Naresh Giangrande
To see dates of all upcoming Transition trainings, including Transition: Thrive, click here.