28 Jul 2008
Something Wonderful Just Happened in Somerset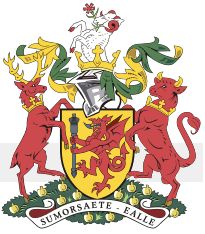 Last week, Somerset County Council voted unanimously to endorse a motion that they become the UK's first 'Transition Local Authority'. What is means is that SCC could start taking an integrated approach to its planning processes, putting peak oil and climate change at the heart of its forward planning. It may well also unlock funds for the many Transition initiatives emerging across Somerset. The proposal put before the Council ran as follows;
That this Council
Acknowledges the work done by communities in Somerset on Transition Towns and that the independence of the Transition Movement is key to its grass roots appeal.
As demonstrated in its Climate Change Strategy, fully endorses the Transition Town Movement and subscribes to the principles and ethos of the organisation's goals to reduce dependence on fuel oil and create more sustainable communities.
Commits to providing support and assistance to all towns in Somerset that wish to join this initiative to help them achieve the goals they set for themselves as local communities, as demonstrated under the 'Community Initiatives' section of the Climate Change Strategy.
Therefore, requests the Scrutiny and Executive Committees to consider through the council's strategic planning process; allocating funds to assist in achieving the outcomes of the Transition Towns Movement in Somerset and requiring all directorates to engage with and provide support for Transition Initiatives in Somerset
Through the work outlined above, seeks to become the first Transition Authority in the UK.
Agrees to undertake a review of its budgets and services to achieve a reduction in dependence on fuel oil and produce an energy descent action plan in line with the principles of the Transition Initiative.
Alex Malcolm of Transition Frome, on behalf loosely affilliated network of initiatives calling itself, Transition Somerset, submitted the following statement to the Council;
We welcome the motion and would like to arrange a meeting between District and County reps with Transition reps – the Transition Network have offered to facilitate this
The independence of the Transition Movement is key to its appeal at the grass roots and therefore councilors are requested to take a similarly non party political and independent stance with regard to the TM
The activities of the Transition Movement can help to achieve some of the Local Area Agreement objectives – particularly the cross cutting theme of stronger communities
The County Council should make a Statement on Peak Oil as suggested in the document attached targeted at Local Governments planning for Energy and Climate Uncertainty.
The County Council should set up a Peak Oil Task Force to identify vulnerabilities within the communities they serve with the view also of creating appropriate Energy Descent Action Plans and a strategy for a low-carbon economy for Somerset.
I have assembled the above based on various emails and communication that I have had over the past week. I hope that I have created an accurate picture of developments, and have represented the views of those involved. Please do write and correct me if I have got any details wrong. As in the recent story of the Forest of Dean , the beginnings of meaningful engagement between Transition initiatives and their local authorities are fascinating to watch.