24 Sep 2008
Richard Olivier Mythodrama Workshop in Totnes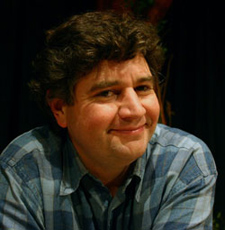 Mythodrama Workshop with Richard Olivier: Transition, Inspired Leadership and Henry V.  October 18th-19th, Totnes.

Transition Town Totnes and Transition Network are delighted to announce a really special workshop coming up in October (I put this in yesterday's Transition Network newsletter and rather stupidly left the date out… gah). The workshop will be presented and facilitated by Richard Olivier of Olivier Mythodrama and will explore issues of Transition in relation to inspired leadership, and to finding our inner strengths and resources through an intimate and inspirational exploration, through the use of Olivier's Mythodrama approach, of Shakespeare's 'Henry V'.
Some of you may have come across Richard's work via. his recent workshops at the Findhorn Positive Energy conference, which were also discussed at here at Transition Culture. Richard has been a leading theatre director for over ten years, and directed Henry V for the opening of Shakespeare's Globe Theatre in London in 1997. He has worked extensively in the fields of Organisational and Personal Development. Richard is the founding voice within Mythodrama. His work today is at the leading edge of bringing the world of theatre and the arts into the development of authentic leaders.
He is an Associate Fellow, Templeton College, Oxford, and Master of Mythodrama at Shakespeare's Globe Theatre. Richard also works internationally as an independent consultant, conference speaker and workshop leader. He was a guest speaker at the 2003 World Economic Forum in Davos. He is the author of 'Inspirational Leadership – Henry V and the Muse of Fire', published by Spiro Press in May 2001. His latest book on 'Peak Performance Presentations' – co-authored with Nicholas Janni – was published in June 2004.
His workshop will take place at the Mansion in Totnes on Saturday 18th October and Sunday 19th October, and is open to people active in Transition from across the country. It will run from 10am to 5pm on the Saturday, and until 2pm on the Sunday, in order to enable people to get home. Places will be limited to 60, and the cost for the 2 days is just £45 (Totnes Pounds welcome)! This really is a unique opportunity to immerse yourself in Richard's extraordinary approach and the insights that Mythodrama can offer. The workshop is open only to those involved in Transition initiatives. To book a place contact Lou or Noni at the TTT office, on 01803 867358, or by email on transitiontowntotnes@googlemail.com.