6 May 2010
Tooting's Trashcatchers Carnival… Coming Soon!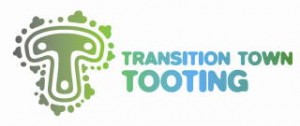 I wrote a while ago about Transition Town Tooting in London, and their winning a grant to do the 'Trashcatchers Carnival' this summer.  Trashcatchers is a hugely exciting project, one that combines the arts, music and creativity as a tool for community engagement.  It is a huge project, and one from which Transition groups around the world will learn a great deal about engagement and diversity, and which will result in Tooting having the most almighty party that people will talk about for years!  As an update, here is a press release the TTT group just sent me.
In June 2009 Transition Town Tooting (TTT) became one of four projects to be awarded a Tipping Point commission by Secretary of State for Energy and Climate Change, Ed Miliband. Since then, TTT has been working with Project Phakama and Emergency Exit Arts to create a large scale Carnival in the heart of Tooting. The Trashcatchers Carnival will take place on July 4th.  Starting from around 2pm at Fircroft School the Carnival will proceed through the heart of Tooting, ending up in Fishponds Playing Fields at around 3pm for a grand finale.
Led by 35 artists and working with over 600 local Tooting residents of all ages, the Carnival will show how beauty can be created from rubbish and how the way we live now can be transformed.   Using recycling as a metaphor, the Trashcatchers' Carnival sets out to show how to build a vision of a low-energy future for Tooting by exploring our relationship with the natural world, using story, art, science, celebration and the collective ingenuity of local residents.
Characters, sculptures, musical instruments, dance, performance, costumes and floats are all being created from discarded materials, such as plastics, bags, bottles and boxes, collected from the public.   Local CARNIVALISTAS who are already working on the project come from: the South London Swimming Club, Share Community Gardens, Springfield Hospital, The Hub, St Georges' Hospital, Price Close, Beatrix Potter Allotment, The Sprout, The Great Gustos Choir, Balham and Tooting Community Association, the Furzedown Festival, Tooting Safer Neighbourhood Team, South Thames College and the Tooting Town Centre Partnership Board as well as a host of local schools including Ernest Bevin, Chestnut Grove, Graveney, Sellincourt, Franciscan, Hillbrook and Fircroft.
The term CARNIVALISTA is applied to anyone who is excited by the idea of the Carnival. Many have already become involved through the series of workshops since late 2009.  The workshops have included designing, devising and making as well as awareness raising around issues of climate change and peak oil, using stories from our changing world, illustrating the challenges we face and working out the positive ways in which we can celebrate the future we want to see in our community.
Potential stitchers, beaders, makers, designers, dancers, musicians, recyclers, cyclers, and performers are already hard at work, galvanised by the prospect of the Carnival and the vision of transforming ways of living.  And you can join them.   Anyone interested in getting involved should check out the Trashcatchers blog or email transitiontowntooting (at) googlemail.com
So far Carnivalistas have created the story of the Carnival and its 5 major floats: EARTH, WATER, MEMORY, TRASHCATCHERS and THE LADY OF TOOTING. Beautiful designs and costumes are beginning to take shape.   The next workshops will be held on 13th June (details of the venue will be confirmed on our web site at a later stage).   The Trashcatchers Carnival project can also be seen at:
the BATCA (Balham and Tooting Community Association) Funday on 12th June;
the Furzedown Festival Funday on 18th June.
There will also be a Trashcatchers' Carnival Factory the week before the Carnival – details available from the website, here.