20 Oct 2011
The first Transition podcast! A visit to the Tres Hombres, tasting a revolution in shipping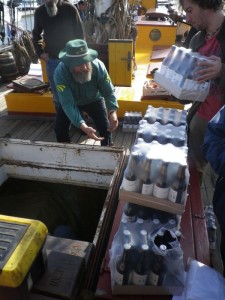 Last week I did a course with the Media Trust on how to make podcasts (highly recommended).  So, here, with some fanfare, is the first 'Transition podcast', I hope you like it.  If so, do embed it in other places.  It means I spent the time I would spend writing editing pieces of audio.  Let me know what you think.  So, the podcast is about a fascinating morning I spent visiting the sailing ship Tres Hombres which visited Brixham earlier this week.  It explores the potential of sail-powered shipping as the price of oil rises and the economy tightens.  It's an exciting story.
Here are some photos to accompany the podcast….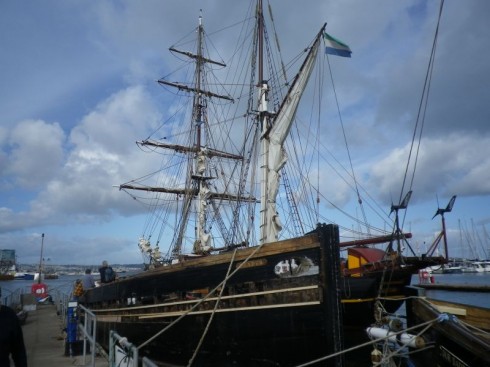 The Tres Hombres docked at Brixham.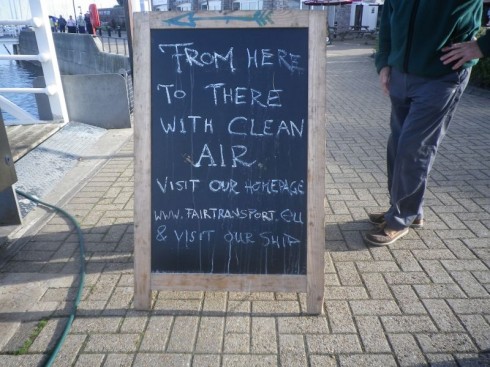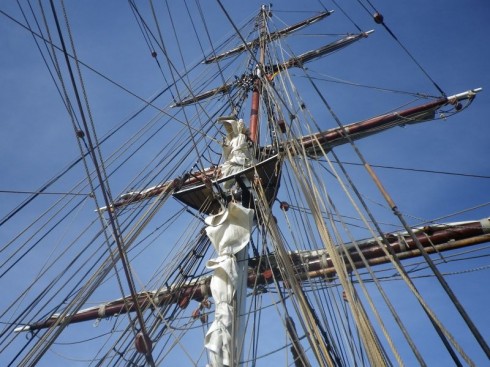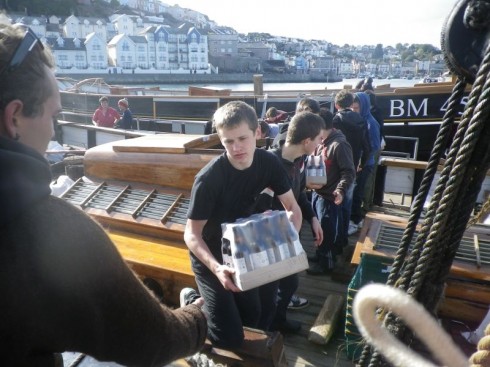 Bottled beer from the Exeter Brewery being loaded onto Tres Hombres by local school students.