15 Dec 2011
It's the December Transition podcast! Community energy companies, farms and resource centres!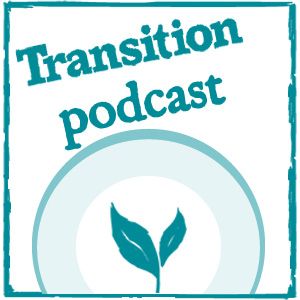 It's time for the second monthly Transition podcast, in which we return to November's 'Round-up of What's Happening out in the World of Transition' and go into more depth on three of the stories it contained.  Do let us know of any stories you think should feature in the next one.  This month we look at: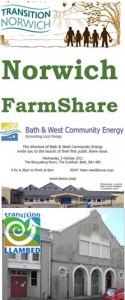 Transition Norwich's Farmshare CSA project, interviewing one of its founders standing in the very field where the CSA is based and hearing the joys and the realities of running such a scheme
Bath and West Community Energy's recent share launch which raised £721, 350!  Find out their plans, the story so far and their very ambitious plans for energy generation in their area
Transition Llambed (Lampeter) who have just taken on a 20 year lease from their local council for their local hall, and have great plans to turn it into a Transition resource centre and farmers' market.
At just over 15 minutes in length it's rich with stories, inspiration and the voices of people out there doing Transition on the ground.  You can play it here, or download it to listen to on the train, while you're cooking, or out running.  We do advise against listening to it whilst swimming though, on health and safety grounds.  Do let us know what you think….