28 Mar 2012
Transition at the Social Enterprise Exchange in Glasgow.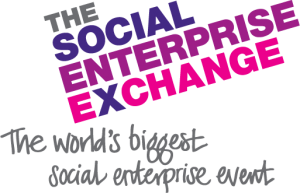 The last leg of my week of dashing to various places (Dublin and London) took me to Glasgow for the Social Enterprise Exchange, the world's biggest social enterprise event.  It was huge, loads of events with speakers such as Scotland's First Minister Alex Salmond, Nick Hurd MP, Minister for Civic Society and Chuka Umunna, Shadow Business Secretary.  There were over 150 stalls from various organisations, including Transition Network's REconomy stand which proved very popular (see below), and all in all the day was a huge statement of intent about the scale and ambition of the social enterprise sector.
I couldn't stay all day unfortunately, but after the opening session, I took part in one called "More, better, faster – how can social enterprise grow?"  It was chaired by Susan Aktemel of Impact Arts, and featured myself along with Jim Mullan of KibbleWorks and Karen Lynch of Belu.  It was a very interesting session, here is the talk I gave at it: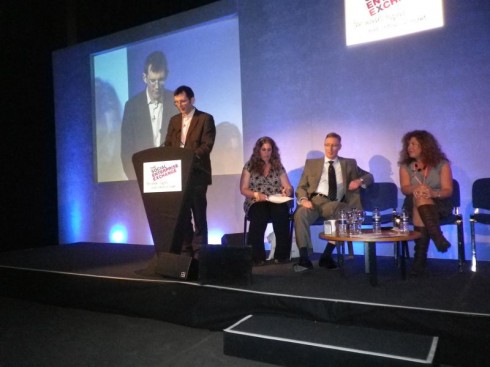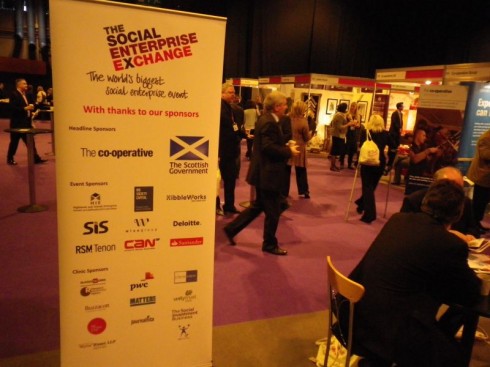 After that I spent most of my time speaking to different people, and so missed the session that featured Chuka Umunna who I was keen to hear, although I did manage to peep in for a minute or so, hence the picture below…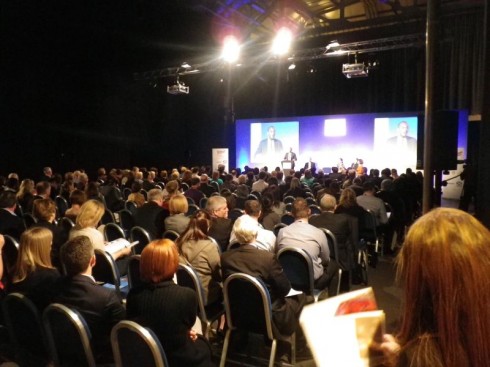 I got on the wrong local train to get to Glasgow Central, had to get off and wait for the train going the other way, and only just made my train with 3 minutes to spare!  Well worth the trip, and a thrilling taste, as was the Change Nation event in Dublin, of how rapidly the social enterprise sector is growing, and how much kudos and respect there is within that for the work being done by Transition initiatives.