9 May 2012
Rebecca Mayes 'The Lights' is now released as a single!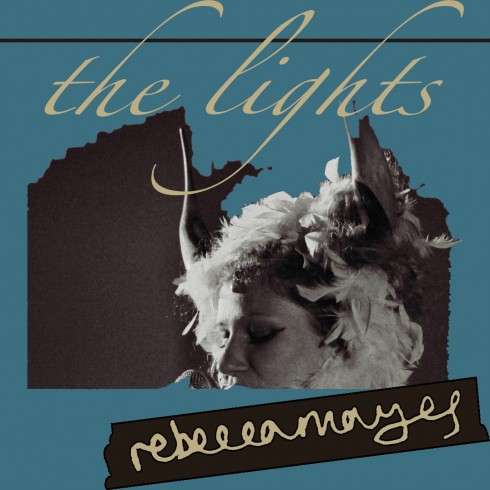 A while ago here we posted the video to Rebecca Mayes' song 'The Lights', her beautiful song written for the closing credits of 'In Transition 2.0' (the one everyone goes out after the film singing).  I am delighted to announce that the song is today released as a single, and is now available via. iTunes.  Here is what Rebecca says about it: "I've registered it with the UK charts so if enough of us buy it this week we'll get into the top 40! If you're outside the UK try and buy it through a UK distributor so it will count towards the charts. All proceeds go to the Transition Network.  Tell your friends, family and local radio stations! Thanks so much for watching the video which has had over 3,000 hits – if you missed it first time you can check it out below.
If you're in the Devon area come along to one of my gigs this month which I'll be playing with my new band:
11th May – Studio Lounge, Totnes
13th May – The Fort, Dartmouth Music Festival
16th May – Exeter Phoenix, Exeter
4th June – Studio Lounge, Totnes (A Transition Town Totnes fundraiser).
Looking forward to seeing you there!
THANKS AGAIN for all your support
Love Rebecca
PRESS RELEASE 27th April 2012
Rebecca Mayes shows us The Lights
Devon singer-songwriter Rebecca Mayes releases her first single 'The Lights' into the official UK charts on 7th May. The song was recorded and produced by Rebecca in her Totnes studio, with additional production and mixing by Dartmouth producer, Guy Rigby, of One Wednesday Studios. The video for the single was filmed in Totnes using local actors and filmmakers (https://youtu.be/F6BDVfF-A3c). 'The video's already going viral via facebook,' says Rebecca, 'I'm hoping to get the song into the UK top 40.'
Rebecca had her first big break when one of her songs was used on Charlie Brooker's BBC4 programme, Gameswipe. Best known until now for reviewing video games via the medium of song, 'The Lights' is a departure from these unconventional beginnings.
'It's a song that celebrates beauty, simplicity, and friendship,' says Rebecca. It was written for the end credits of the film, In Transition 2.0, for which Rebecca composed the soundtrack.All the proceeds from the release will go to the Transition Network, the charity that created the film. 'I wanted to support the Transition Network because it does fantastic work to aid community resilience around the world.'
The accompanying music video shows office workers losing their jobs and finding hope, creativity and community together. 'We had a lot of fun making the video and the actors were incredible. I was honoured to include the magical artwork of local painter Carolina Maggio who draws a mural on wall in the video. It's the first time I've directed such a big project and a number of Devon businesses generously supported us to make it happen, including South Devon Rural and Pluss Creative Enterprise.'
https://twitter.com/mayesmuses
CONTACT:
Rebecca Mayes: 07894 711820
BIOGRAPHY
Rebecca Mayes grew up in a musical family and started writing songs at the age of 16. She moved to Devon to study Literature at Exeter University where she began to play her material live on the local gig scene. In 2009 she was offered an unusual job writing songs for The Escapist Magazine, a website who review video-games. Neither a gamer nor a critic Rebecca threw herself into the project wholeheartedly, juxtaposing nu-folk music with the latest blockbuster games. The resulting songs are subversive critiques on the violence and misogyny of video-game culture, albeit in Rebecca's light-hearted and quirky style.
Each song is accompanied by a video, shot and edited by Rebecca, who also recorded and produced all the music. The video's are highly creative vignettes of Rebecca playing her many instruments dressed as various video-game characters, filmed against quaint Devon backdrops. Each song and video was created within a time frame of two weeks.
'Video-games are fascinating,' says Rebecca, 'there is a huge pre-occupation with distorted power – the power to kill, control and win. A lot of what comes out in games I see as an exploration of the human psyche, especially what is repressed. The gaming industry seems to be a meeting ground for a lot of what is live in our culture, bringing together elements of film, music and technology, and it's increasingly becoming the majority past-time for young people. There is a lot that I feel drawn to comment on.'
Her gaming album 'The Epic Win' was reviewed in the Independent and the Observer, who praise her "wry wit and affectionate, informed voice".
Charlie Brooker commissioned Rebecca to write a song for his latest BBC program 'Gameswipe'. She wrote him a sweet lullaby about the violent game 'Madworld' and sang it in a cornfield with scenes of the frenetic game spliced in between shots of her ukulele, blond curls and floaty dress.
During the year and a half she worked for The Escapist she built up an impressive following and established herself as a singer/songwriter with innovation, imagination and intelligence, prepared to go a never-before-ventured route.
Rebecca went on to compose music for documentary and film (In Transition 2.0 and Things We Don't Talk About), as an exciting new challenge. 'Writing the music for In Transition 2.0 was wonderful because the stories came from countries all over the world, I was composing music suitable for stories from places like Italy, India and Brazil,' says Rebecca, 'I had a lot of fun playing my harp and accordion in ways that sounded Japanese or Portuguese, I even managed to include some Sitar.'
She is most enthused about her new material for the forthcoming album. 'It's been a long time since I've been able to write purely from myself, without an external stimuli. I'm loving discovering what it is that I really want to communicate and seeing how my sound has developed.'  Rebecca is currently recording her new album and performing across Europe as part of the IC Music Programme. She lives in South Devon.