25 Jan 2006
Plan B revisited – now with added Peak Oil!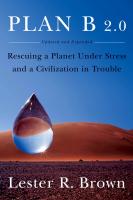 **Lester Brown** is one of the most influential environmental analysts around, and founded the Earth Policy Institute. He has written many books, generally packed with information and detail, and rarely containing much information that would send you skipping and dancing in the street. His latest book, Plan B – rescuing a planet under stress and a civilisation in trouble, was his attempt at an emergency plan for saving the world. While it is insightful and excellent, I found it rather frustrating in that what I would regard as the single biggest challenge, i.e. peak oil, wasn't mentioned once. It is interesting to observe that Brown has now carried out a major rewrite of Plan B, and a new edition has just be published called Plan B 2.0, which has now taken peak oil to heart.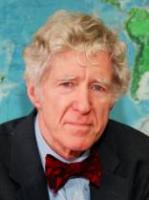 You can read the chapter on peak oil here, it is a very good overview of the arguments and different schools of thought. He has in fact put the whole book online, which is great for us but I can't imagine does a great deal for book sales. He is to be applauded for his flexibility and openness – the end result looks like a far better book than the one I read.