28 Apr 2008
The Art of Falling Apart: do we ever learn from our mistakes? (Grangemouth, peak oil and catastrophic hard drive failures)…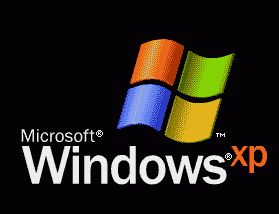 Our personal lives can sometimes imitate what is happening in the wider world to an alarming extent. On Friday morning I sat down at my computer to write you a very amusing piece about olive oil (which you'll have to wait until tomorrow for…), only to find that my computer had seized up, and refused to start. The Microsoft Windows Screen of Death (left) loomed large. I dashed to my local computer repair man, whose first question, on noting the symptoms, was "have you got everything backed up?" Ah. Hum.
Now this is an interesting question. I did do a back up once, about 7 months ago, after I nearly lost all my data before, due, similarly, to a damaged hard drive (I get through them…). I had spent the intervening 7 months thinking "I must back up all my data", but never quite getting round to it. My answer to his question therefore was a hesitant, dejected and somewhat guilty "no".
He disappeared into his computer fixing lab and returned 10 minutes later like a doctor with a clipboard and a grim face to tell me that it looked very much as though I had lost everything, that the hard drive was irretrievably damaged, and that there was no hope. This was a major disaster.
Family photos, reports, articles and so on, all gone just like that. Then he said there was one possible way of trying to get the data off, but it rarely worked, and if you tried it and it didn't work then that was it. I had nothing to lose at this stage, so he tried.
Amazingly, miraculously, it worked. Slowly, a file at a time, the data started to be dragged back from oblivion. It was like a near death experience, like a voice saying "come away from the light, you still have living to do!", or somesuch. I still needed a new harddrive, but thankfully I still have my photos and so on, despite their almost having slipped out of the grasp of my fingertips, gone forever, I have them again, safe. It was a very stressful and highly salutary experience.
While I was sitting, sweating and kicking myself in a small computer shop in Ashburton, workers at the Grangemouth oil refinery in Scotland were voting as to whether they should strike over their pension rights or not. Grangemouth receives more than 700,000 barrels of crude oil from North Sea every day which comes to it through the Forties oil pipeline in the North Sea, comprising one-third of the UK's oil supply. Grangemouth then refines this oil into a range of products, the most abundant, and the most relevant to this story being petrol, diesel and aviation fuel (Euan Mearns at Oil Drum Europe's excellent overview of Grangemouth can be seen here).
The strike means that, for safety reasons, the plant has now closed, and once closed, it will take more than 3 weeks to get it operational again. According to the Independent, this could cost the country £50 million a day, although Mearns puts the figure closer to £90 million. The price of oil surged to nearly $120 a barrel, another record, in response. UK Energy Minister, Malcolm Wicks, admitted that the Government couldn't guarantee that oil supplies to the UK would remain uninterrupted.
"I hope the vast majority of people are sensible about this. They might have to be patient. People will have to be sensible and rational".
By Friday evening, reports were coming in of long queues at petrol stations in Scotland, and on Saturday morning, there were even longer than usual queues here in Totnes, the other end of the country. By Sunday, the pipeline had been closed down, and the Government had swung into action, with imports of substitute fuel being brought in from a range of places. It appears that the UK is on the verge of an interesting couple of weeks. Chances are the disruptions won't last for long, it is not a long-term supply challenge, but it could well be a very difficult few weeks, with rising prices both on the international markets and at the pump, panic buying, and the possibility of disruptions to industry (the pipeline also supplies gas), in spite of reassurances that there is plenty of fuel provided people don't panic buy.
However, this was not the only warning sign on the oil front last week. It was a week with deep implications for the UK's energy security, things moving far faster internationally than many had expected. Firstly, King Abdullah of Saudi Arabia told Reuters that the reason for Saudi not increasing its oil supply for many months now is not, as many have long suspected, because actually they can't, but because they have decided to leave it in the ground for their grandchildren.
"When there were some new finds, I told them, 'no, leave it in the ground, with grace from god, our children need it".
Great news for Saudi grandchildren, terrible news for the wider world with its extreme thirst for oil and a rapidly decreasing range of places to get it from.
Then the news began to emerge that it also looks rather as though Russian oil production, currently outstripping that of Saudi Arabia, appears to also have peaked. The world's two greatest oil producers, in effect, telling the world that if they want to see increases in production, they can no longer look to them. In terms of liquid fuels this, along with the Grangemouth crisis, was as clear a message as the UK could wish for that it is still perilously reliant on the unreliable, that any sense that there was nothing to fear in terms of supply is a certainty based on foundations of sand.
Then Norway, from whom the UK obtains about 20% of its natural gas, began to make it clear that any increases in UK demand would not be coming from Norway. A sobering article in the Observer included the following;
"…Executive vice president Thor Otto Lohne of Norwegian pipeline company Gassco said that long-term contracts to supply mainland Europe meant the UK could not always rely on Norwegian gas exports, regardless of the price we were prepared to pay. 'The UK is a secondary priority. Like it or not, that is a fact,' he said."
If any final insights were needed, Fatih Birol of the IEA told the Journal of the German Council on Foreign Relations;
"one day it (oil) will definitely come to an end and I think we should leave oil before it leaves us. This should be our motto. We sounded the alarm bells in Nov. 2007 and this Nov. with (this year's World Economic Outlook report) the bells may well shrill much louder. … It is up to the governments, we have warned them".
Of course in 2000 the UK had a warning, with the lorry drivers' strike which revealed that the UK was perilously reliant on just-in-time food supplies and on cheap fuel. It focused the mind for a short time, and then life went back to normal. My first near-loss of data didn't actually lead to my backing up data, so the question is whether this recent episode of so, so nearly losing all my data will mean that I begin religiously backing up my files. Similarly, will this oncoming spell of potential fuel shortages, disruptions to deliveries and to industry and of record prices hasten the rebuilding of resilience in this country?
Ultimately I suppose, the question is "do we ever learn from our mistakes?" Quite clearly when it comes to data backups, I haven't, yet. When it comes to our utter dependence on cheap liquid fuels, we'll see. Ted Trainer puts it like this;
"If a significant petroleum crunch occurs, as is very likely, that will concentrate minds wonderfully. We are so extremely dependent on petroleum that any significant increase in scarcity or price will surely jolt people into the realisation that radically different social arrangements wil be turned to. Without petrol it will be glaringly obvious that only localised economies will make sense".
As the price of oil rises, I find myself like a racehorse owner cheering his horse home. High oil prices are a good thing, a certain degree of disruption to supply is a good thing, as it begins to shake us out of what James Howard Kunstler calls "the consensus trance", highlighting the fragility of our situation. This is a good time for this to happen, a good time for a trial run (as it were). We are not in the depth of winter, so some degree of fuel shortages are unlikely to be life-threatening. Let's hope that this time, as a nation, we begin to see the need to, as it were, back up our data.
You'll have to wait now for the olive oil post! The Art of Falling Apart is the name of a Soft Cell album which seemed appropriate here.. yes, I know, if I had a Mac they automatically back things up, don't rub it in…